This article explains how to add a student to a class from Enrollments.
Navigate to Enrollments.

Search or filter for the class into which you wish to enroll the student.

Click the Course Name hyperlink.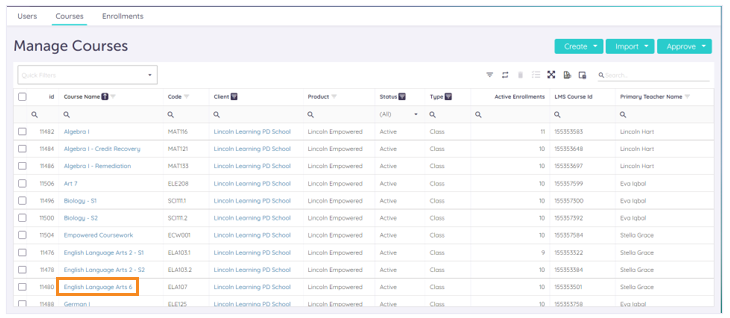 The class Information record displays. Click the Enrollments tab.

Scroll down to the Enrolled Students section. Then, click Add Student.

The student enrollment form displays. Type a Username, Full Name, Last Name, or Email to locate the student.

TIP: The system defaults to Active status. To change the status, click the drop-down arrow and select the desired status.
When you select the student name from the list, the Full Name, Client, Start Date, End Date, Email, and Status fields auto-populate.

IMPORTANT: If no teacher is assigned to the class, you will be prompted to either assign a teacher before enrolling the student or proceed without assigning a teacher.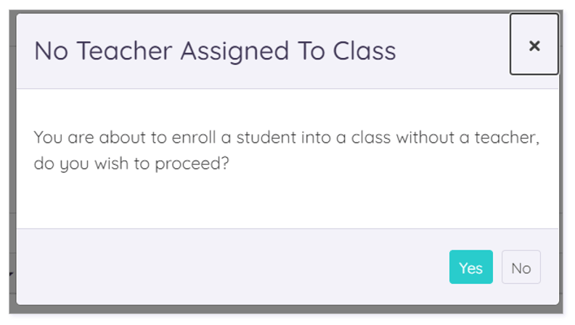 Click Save Enrollment.

IMPORTANT: If the student is inactive in the system, a pop-up window informs you the student's status will change to Active upon enrollment and prompts you to proceed.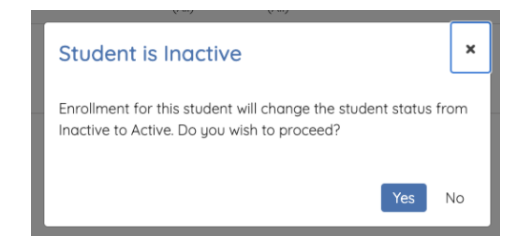 Please note, the images that may be found in this resource may not match your screen.
This is a Lincoln Learning Solutions product. Access/features may vary based on client contract.
© 2021 Lincoln Learning Solutions. All rights reserved.