Adding an Editable Google Resource in Buzz
This article outlines steps for adding a Google Drive item to a course that students can open as a copy to create their own versions.
To add a Google Drive document that opens as a new copy for each student, follow these steps:
Add a Custom Activity to the Editor.
Title the Activity.
Click the Website radial button.
Copy the Website (i.e., Google Drive) URL from your open Google Resource.
Remove the /edit info and replace it with /copy.


Click the Popup in a new window.
Click SAVE.
TIP: Add ACTIVITY INSTRUCTIONS to help the student understand the steps.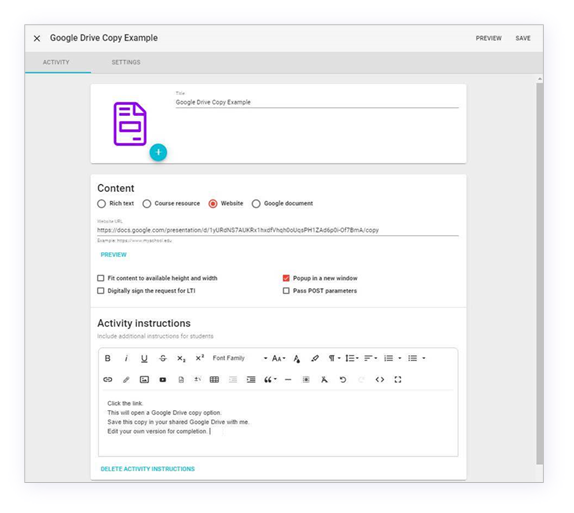 Please note, the images that may be found in this resource may not match your screen.
This is a Lincoln Learning Solutions product. Access/features may vary based on client contract.
© 2021 Lincoln Learning Solutions. All rights reserved.