This article explains how to allow redirects to enable login to multiple accounts while using Google Chrome.
IMPORTANT: If you have issues logging into another account (e.g., Pulse) after logging out of Buzz, redirects may need to be enabled. Follow these steps to allow redirects.
When logging out of Buzz, check for the Redirects blocked on this page message on the far right of the address bar.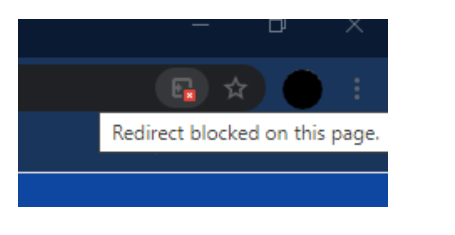 If you see this message, click on it. A pop-up window displays. Click the radio button next to Always allow pop-ups and redirects from [URL name]. Then, click Done.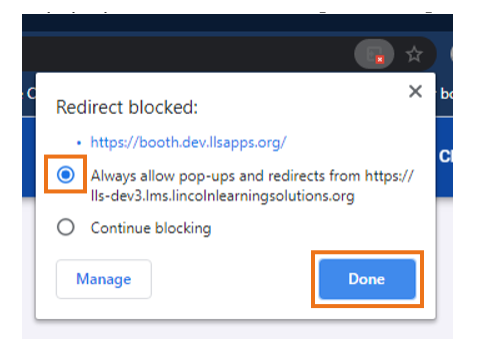 Log back in to Pulse and attempt to log out of Buzz again. This time, the logout should be successful, and you should be brought back to the Pulse screen.
IMPORTANT: If multiple users are on the same device, each user must follow these steps and complete this process.
Please note, the images that may be found in this resource may not match your screen.
This is a Lincoln Learning Solutions product. Access/features may vary based on client contract.
© 2021 Lincoln Learning Solutions. All rights reserved.