The purpose of this article is to explain the Course Manager Permission in Buzz.
The Course Manager Permission can only be given to a teacher role. This is Buzz access to any Editor associated to the course you manage
Courses you manage are Client Master courses.
Courses you teach are client classes where enrollments take place.
Client Masters will never have student enrollments.
IMPORTANT: Changes you make to Client Masters will push down to the client classes they are associated to.
NOTE: Teachers of that class can adjust anything the Course Manager does to their class.
Identifying Your Courses
On the Buzz Home page, you will see your Course Cards. You may be a Teacher or a Course Manager or have both Teacher and Course Manager capabilities. Courses are not identified in Buzz as teach vs manage. Try making a list to ensure you know the difference.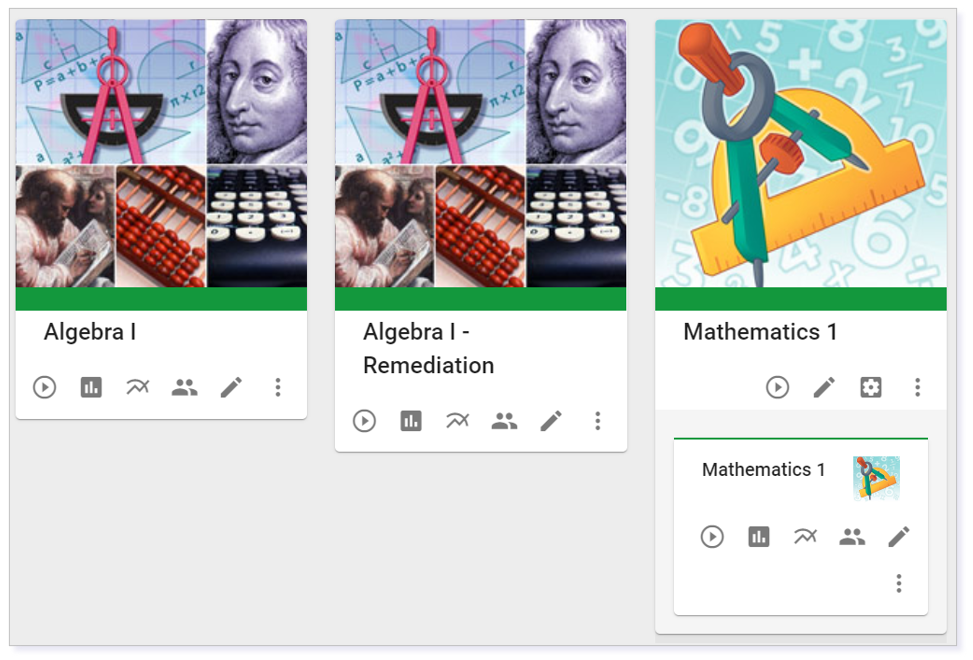 TIP: Use the Course nickname feature to easily differentiate between the two. Click here to learn how to create a Course nickname.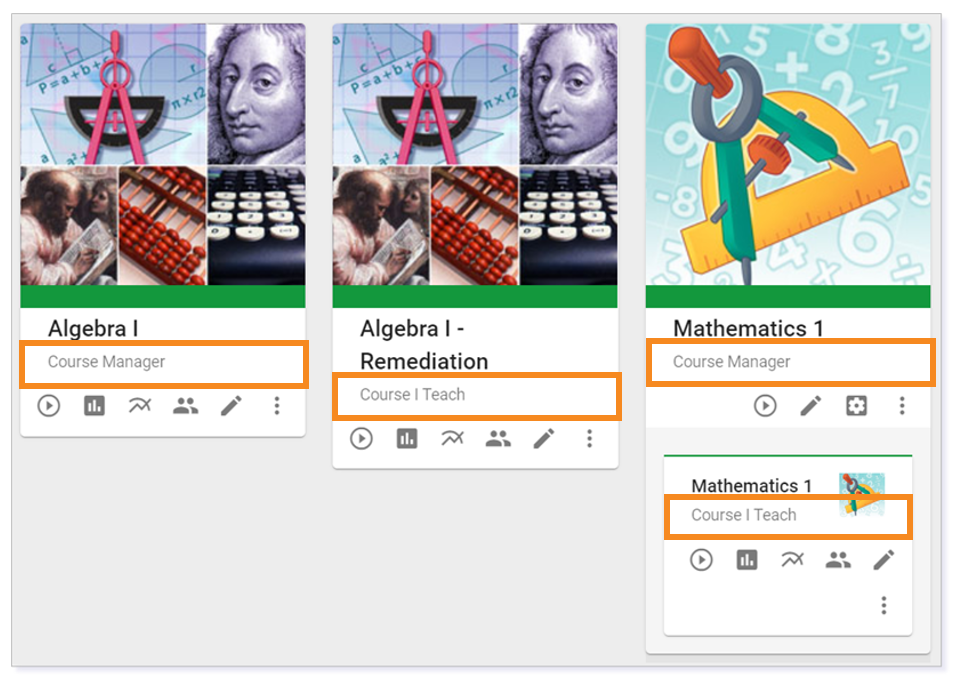 Teach and Manage
If you are both a Teacher and a Course Manager, your Course Card will look like the one below. The top course is the one you manage; the bottom is the one you teach.
To use the Course Manager feature, click the Editor icon.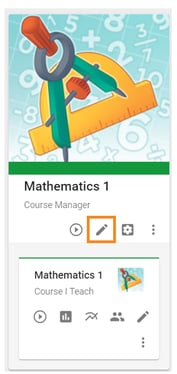 NOTE: If you click the Editor icon on the course you teach, Buzz will ask Where would you like to edit? To make changes as a course manger, click the top choice.
Click here to view our teacher tutorials to learn more about how to use the course editor.
IMPORTANT: This permission does not give you the ability to proxy as users or run teacher activity reports. You will need to be a Buzz Client Administrator to have those additional permissions. Please click here to view the Buzz Client Administrator Resource for more information regarding those capabilities.
Please note, the images that may be found in this resource may not match your screen.
This is a Lincoln Learning Solutions product. Access/features may vary based on client contract.
© 2022 Lincoln Learning Solutions. All rights reserved.