This article instructs teachers on how to create a Learning Tree Learner Community.
IMPORTANT: A Learner Community is where student enrollments take place. A Learner Community is not the same as a Course Designer Community. A Course Designer Community is where creation takes places. It is meant to be used as a base course from which teachers can create a Learner Community.
Adding the Community
On the Communities Landing Page, click the More Options icon.

Select Add New Community from the pop-up menu.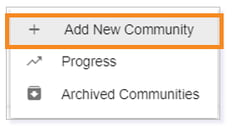 In the Add/Edit Community pop up, name your community and add a description. Click Save when finished.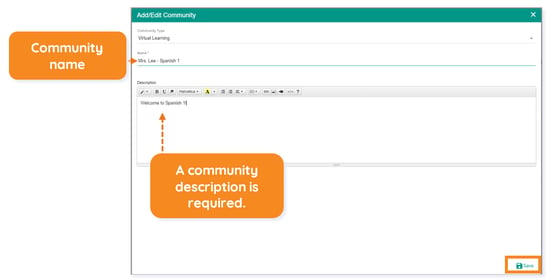 NOTE: You can edit the description at any time by selecting the Edit Community icon on the community card.

Your new Learning Tree community will now be visible in your communities landing page.
Copying the Course Content
IMPORTANT: After creating your new Learning Tree community, you will need to pull in the course content by copying the content to your community.
Begin by clicking on your new community's card.

From the community landing page, click Select Root Goal.
In the pop-up, click Search Learning Objectives.

The Lincoln Learning and Course Designer course cards will populate. Use the Search…field to filter your results. Click on the course card to copy the course to your community.
You will know the course has copied into your community when you see the community name: course name.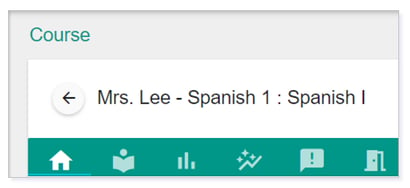 Publishing and Activating Course Content
After copying the course content into the community from the Course Designer course, you may need to publish and/or activate the content for the students to be able to view and access the activities.
IMPORTANT: When using Lincoln Learning content, your course activities should be published and activated according to the default layout of the course.
NOTE: You can publish and/or activate all activities or publish and/or activate content at the Unit, Topic, or activity level.
Begin by navigating to the Learning tab.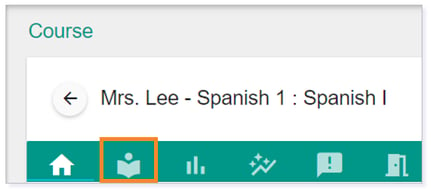 To publish all content, so students can see the activities, toggle on Publish All.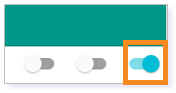 IMPORTANT: This only publishes the content for students to view; they cannot access the content.
To allow the students to see and access the content, toggle on Publish All and Activate All.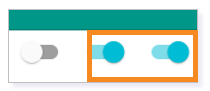 Please note, the images that may be found in this resource may not match your screen.
This is a Lincoln Learning Solutions product. Access/features may vary based on client contract.
© 2023 Lincoln Learning Solutions. All rights reserved.