This article details the process in Pulse to create a new mentor user on a student record.
NOTE: A Mentor can be a parent, guardian, Student Support Liaison, school administrator, guidance counselor, or other individual(s) invested in student success.
Navigate to Users.
Filter or search for the user you wish to view.
Click the Full Name hyperlink to display the record.

The student record displays. Click the Mentors tab.
Click Create New Mentor.

The Create a Mentor User form displays. There are three primary sections on the form: Personal Information, Client Information, and Contact Information. Some of the fields in these sections require manual input of data and others auto-populate.

The asterisk* next to a field denotes required information.
In the Personal Information field, enter the mentor's First Name and Last Name. Optionally, enter a Middle Name (or initial) and assign a Gender by clicking on the drop-down arrow and selecting a gender option from the list.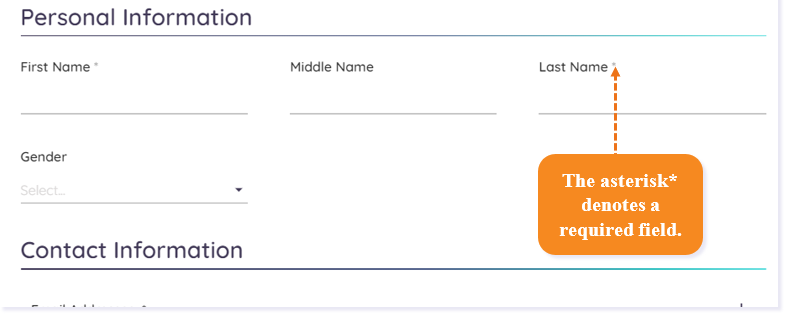 In the Contact Information field, enter Email Address(es) and Phone Numbers(s). Click the Home field for each to populate a drop-down menu of further options.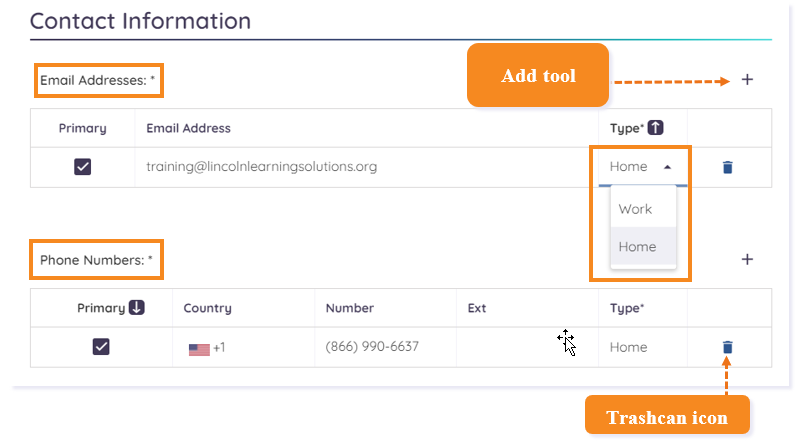 TIP: Clicking the + to the right of each field populates an add tool allowing you to add email addresses and phone numbers. If you enter more than one email address or phone number, you will have the option to reassign the Primary address or number by checking and unchecking the appropriate checkboxes. You can also click the trashcan icon to delete your entry.
In the Client Information field, begin to type a Client Name (ERP Code is not required). Then, select the appropriate client from the list.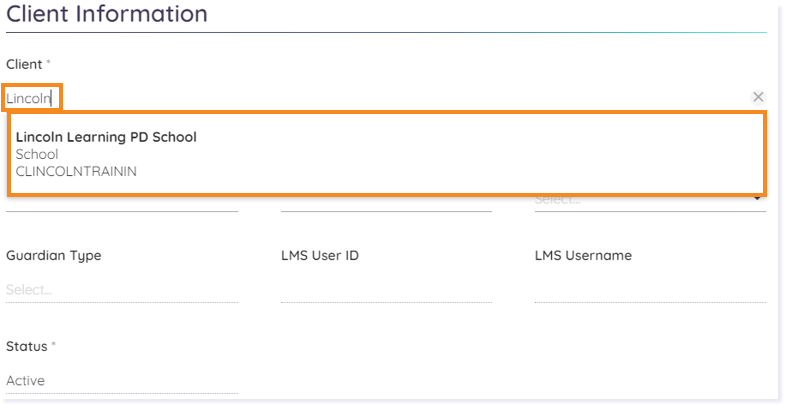 Additional LMS fields populate based on the chosen client.
IMPORTANT: Roles and Username auto-populate based on Personal Information entered upon mentor creation. Additionally, Status defaults to Active.
Click the drop-down arrow to select a Mentor Type.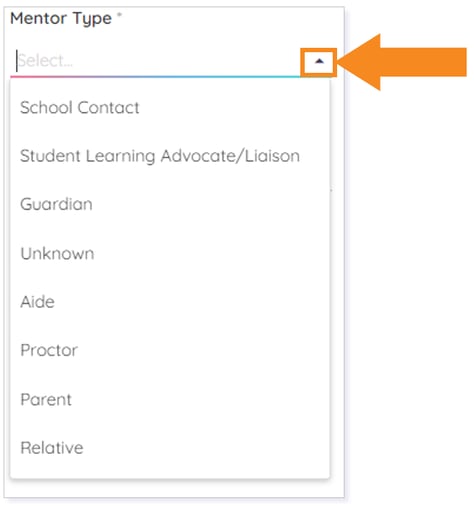 IMPORTANT: Selecting School Contact, Student Learning Advocate/Liaison, Aid, or Proctor will automatically give the mentor Client Mentor permissions. Selecting Guardian, Unknown, Aide, Proctor, Parent, or Relative will automatically give the user Mentor permissions. Click here for more information regarding client roles.
If Guardian is selected, you may select a Guardian Type from the drop-down list.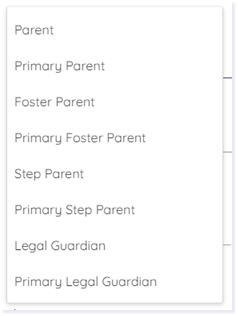 At the top of the page, click Save, Save & New, or Save & Close to save all changes and create the new user. Or, click Clear to clear all fields and start over.

Please note, the images that may be found in this resource may not match your screen.
This is a Lincoln Learning Solutions product. Access/features may vary based on client contract.
© 2021 Lincoln Learning Solutions. All rights reserved.