Disabling Hardware Acceleration on a Chromebook
This article explains how to disable hardware acceleration on a Chromebook laptop.
On your device, open Chrome.
In the address bar, type: chrome:\\flags
In the search box, type hardware. Then, look for the Hardware-accelerated video decode option and select Disabled from the drop-down menu.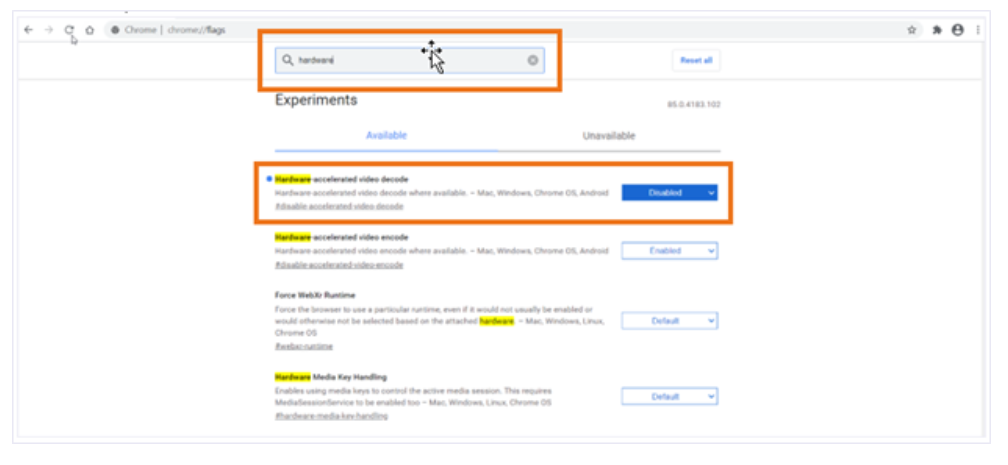 Click Relaunch to restart Chrome.

Please note, the images that may be found in this resource may not match your screen.
This is a Lincoln Learning Solutions product. Access/features may vary based on client contract.
© 2021 Lincoln Learning Solutions. All rights reserved.