Dropping a Class Enrollment from the Student User Record in Pulse
This article explains how to drop a class enrollment from the student user record in Pulse.
TIP: Click here for written directions.
Click the Play button below to get started.
Navigate to Users.

Search for the student whose class enrollment you wish to drop.

Click the Full Name hyperlink to display the student record.

The student's Information record displays. Click the Enrollments tab. Then, select Enrollments from the drop-down menu.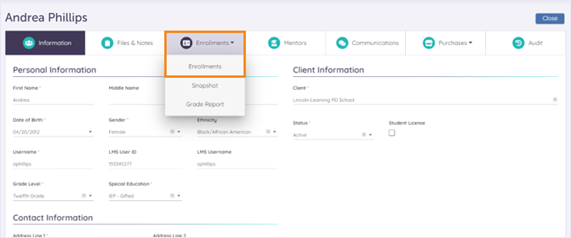 The enrollment record displays. Click the pencil icon for the class you wish to drop.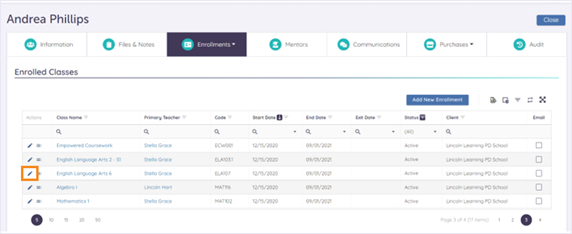 Locate the Status field. Click the drop-down arrow. Then, select Dropped.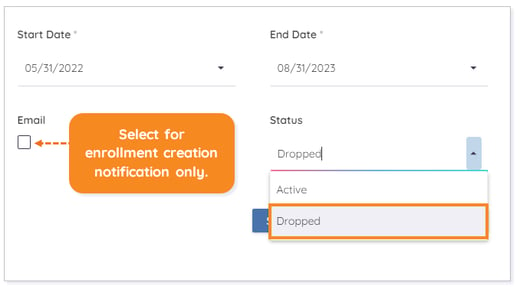 IMPORTANT: An additional option may be Canceled which means the enrollment has not been processed through billing.
NOTE: An email will be sent to those users who have identified they would like to receive a Course Drop notification for all dropped or canceled enrollments.
When done, click Save Enrollment.

Please note, the images that may be found in this resource may not match your screen.
This is a Lincoln Learning Solutions product. Access/features may vary based on client contract.
© 2022 Lincoln Learning Solutions. All rights reserved.