This article provides tips and steps for how teachers can allow a retry on an assessment.
Manual Resets
You can manually reset both Online Assessments and Upload Assessments.
TIP: Keep a tracker of resets. This will help with reminders, follow-ups, and seeing patterns of retakes.
How to Manually Reset an Assessment
To allow a retry, open the grading editor and locate the ALLOW RETRY button. This can be done in the Gradebook or Needs Grading.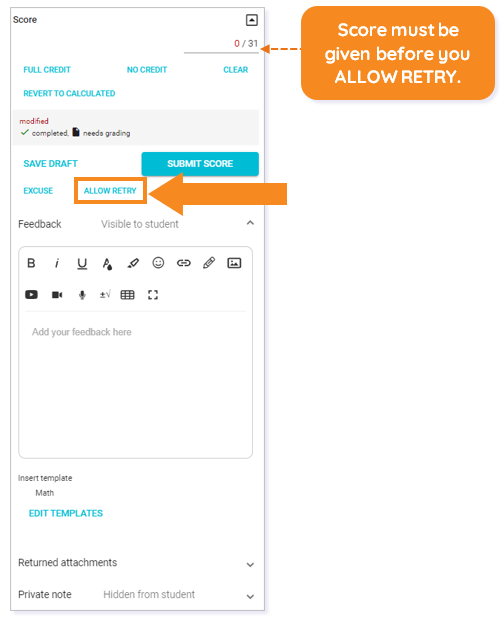 IMPORTANT: If a student submits a gradable item and it requires scoring, you must first score the item before allowing a retry. You can do this the following ways:
Provide a score and then select SUBMIT SCORE. Return to the assessment and then complete the ALLOW RETRY.

This would provide the student with the confirmed score in their Activity Stream.
Then, when you ALLOW RETRY, the student's Activity Stream will contain another entry showing the allow retry icon.

Provide the score and click ALLOW RETRY.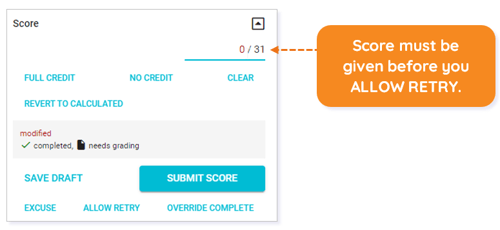 TIP: Provide students feedback containing a timeframe for resubmissions to ensure you don't end up with multiple open resets at the end of the course. Providing feedback also helps students remember to retake assessments while still learning the specific content.
Auto Retake Options
Online assessments (Buzz assessments, Mastery Assess Its) are able to have attempts adjusted, so students can self-retake.
Students can retake if this setting is adjusted before manual grading is completed by the teacher – please see steps and tips below for instructions.

This can be done individually or in bulk.
IMPORTANT: Upload assessment (Buzz assignments) cannot have an automatic reset assigned. These need to be manually reset after grading.
Applying Auto Retake Options to Online Assessments
Locate the online assessment to which you want to apply the student self retake option.
Edit the assessment and select the SETTINGS tab.
Next, locate the Activity settings tile. You will see the Number of attempts is set to 1. This means the student cannot generate a retake on their own.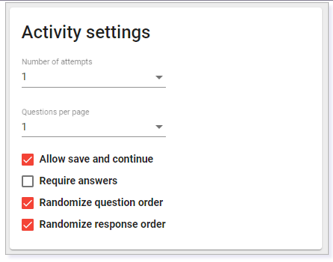 Select the dropdown arrow to change this option. Notice you can select Unlimited or Custom to to choose a specific number.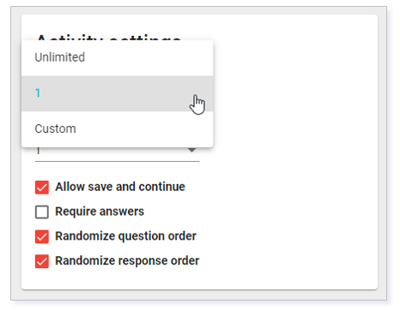 Please also consider what happens with retakes. Locate the Advanced assessment options tile and the dropdown for the Scored attempt to make an adjustment.


It currently is defaulted to Last. Select the one you prefer.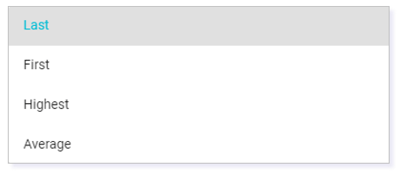 You may also want to consider reviewing any other assessment settings to ensure your needs are met.
Select SAVE to apply these changes.
Bulk Changing Attempts for Online Assessments
Select the ACTIVITY LIST tab within the Editor.
Next, Filter by type for Assessment. This will filter your view only to assessments that can have attempt adjustments made.
Select those that you want adjusted by ensuring the box to the left is checked.
Once selected, in the upper right, click the pen icon to make Bulk Edits.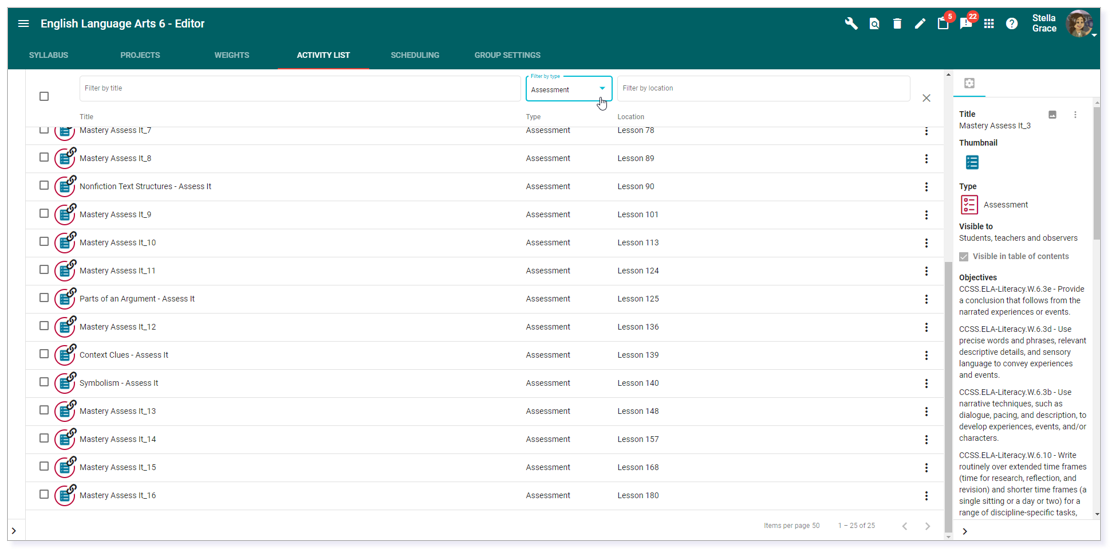 In Bulk edit, you will see the options associated to the type of activities you selected. This will vary based on type. For Assessments only, you will see the options below. Select Number of attempts to allow the student to self-retake.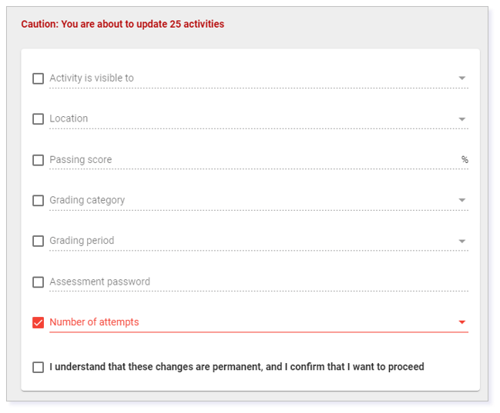 Once selected, select the dropdown to determine the desired option.

Check the I understand box statement and click UPDATE when ready.

Please note, the images that may be found in this resource may not match your screen.
This is a Lincoln Learning Solutions product. Access/features may vary based on client contract.
© 2021 Lincoln Learning Solutions. All rights reserved.