The purpose of this article is to show clients how to print Lincoln Learning Solutions (LLS) course materials.
If you need to print LLS Materials, begin by visiting the Course Materials Resource section of our website. Click here for a direct link.
IMPORTANT: For information on how to order printed materials directly from the Lulu website, click here.
Locating Your Course
Select the Subject Area that your course falls under.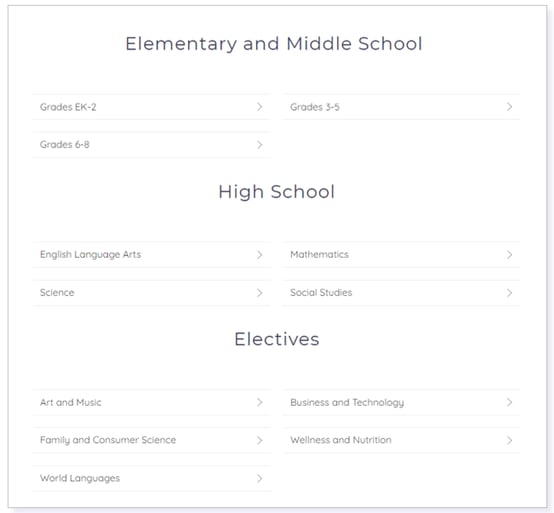 From the drop-down menu, select the Course for which you'd like to print materials.

Locating Materials
Scroll down to FREE DIGITAL DOWNLOADS or FREE PRINT DOWNLOADS. Select Click to Download on the collection you would like to print.
Click the print icon in the right-hand corner.

Double check the printer location, pages, and number of copies. Click Print.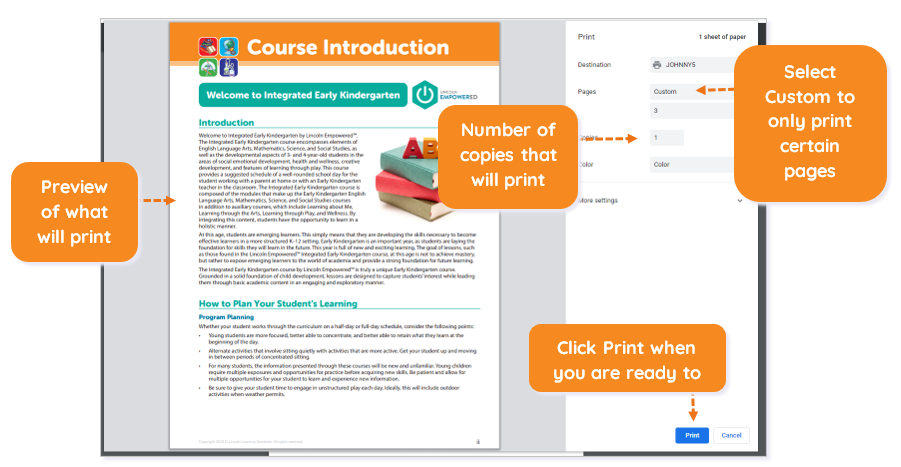 TIP: If you do not want to print the entire PDF at once, you can print select pages. Select Custom under Pages, then type the page number you wish to print. On the left you will see a preview of what you are printing. You can select multiple pages by placing a comma between the page numbers.
Please note, the images that may be found in this resource may not match your screen.
This is a Lincoln Learning Solutions product. Access/features may vary based on client contract.
© 2022 Lincoln Learning Solutions. All rights reserved.