How to Print Worksheets within Activities
The purpose of this article is to explain how to print materials within an activity on demand.
How to Print Worksheets on Demand
To complete Lincoln Learning courses successfully, materials are a necessity.
Materials are needed in every lesson, but not every activity. The materials needed for the selected activity will be shown at the top of the page, under the Materials heading.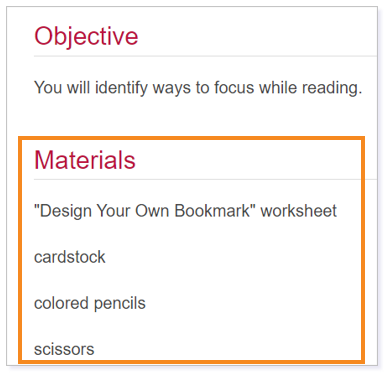 If you need to print a worksheet on-demand, scroll down to the worksheet. Click the Print icon in the upper right-hand corner.

Double check the preview picture, printer location, and number of copies. Click Print.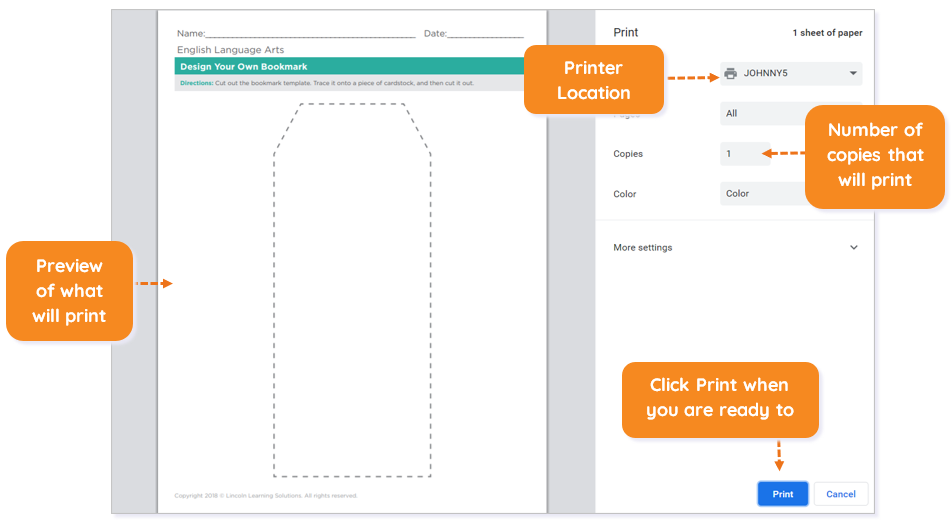 Please note, the images that may be found in this resource may not match your screen.
This is a Lincoln Learning Solutions product. Access/features may vary based on client contract.
© 2022 Lincoln Learning Solutions. All rights reserved.