Locating the Pacing Guide in Learning Tree
This article illustrates how to find the Lincoln Learning Solutions' (LLS) course pacing guide within a Learning Tree community.
From your Learning Tree Communities Homepage, select a community.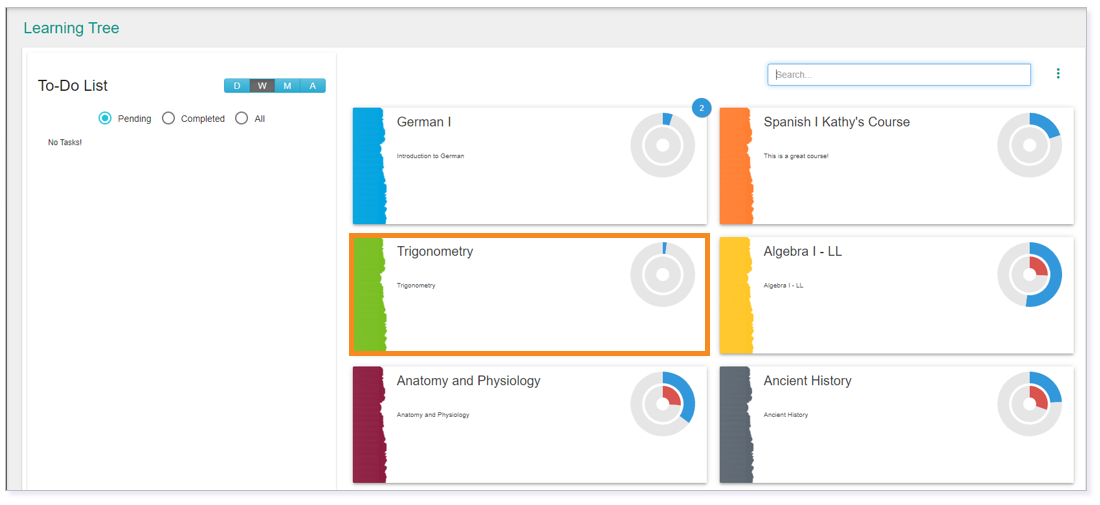 Select the Learning tab.

In the Learning area, the course content will populate. Under Course Resources, select Pacing Guide.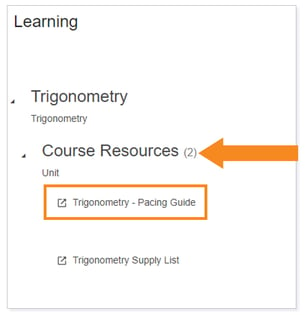 TIP: You may need to click Course Resources to view all content.
The course pacing guide will load.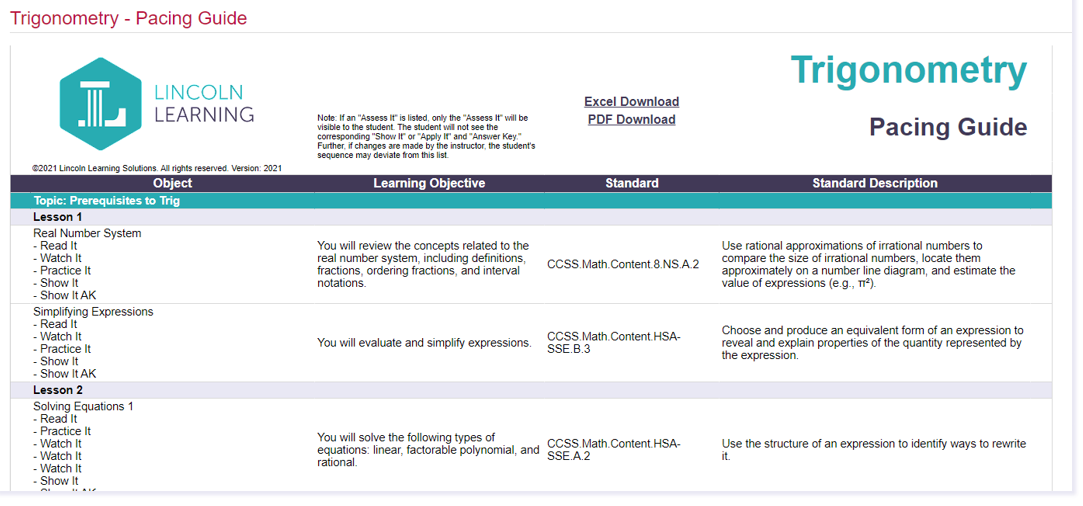 TIP: It may take a moment for the pacing guide to appear as it is pulling a dynamic document. Please be patient!
Once populated, click the Excel Download or PDF Download option to download a copy you can print as needed.

TIP: Choosing Excel Download will download an Excel version you can use to add notes.
Please note, the images that may be found in this resource may not match your screen.
This is a Lincoln Learning Solutions product. Access/features may vary based on client contract.
© 2023 Lincoln Learning Solutions. All rights reserved.