Managing User Phone Numbers in Pulse
This article explains how to manage user phone numbers in Pulse.
IMPORTANT: This capability depends on the user's permissions to view and edit a specific user type.
Navigate to Users.

Search for the user whose phone number(s) you wish to manage.

Click the Full Name hyperlink to open the user record.

The user's Information record displays.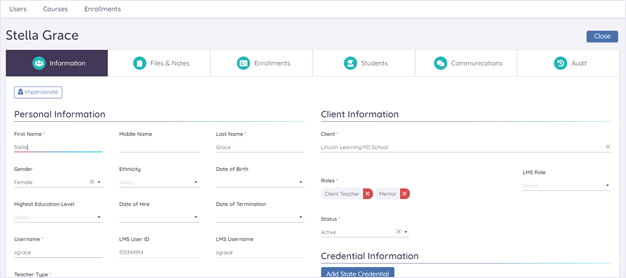 Scroll down to Contact Information (underneath Personal Information). Then, locate the Phone Numbers field.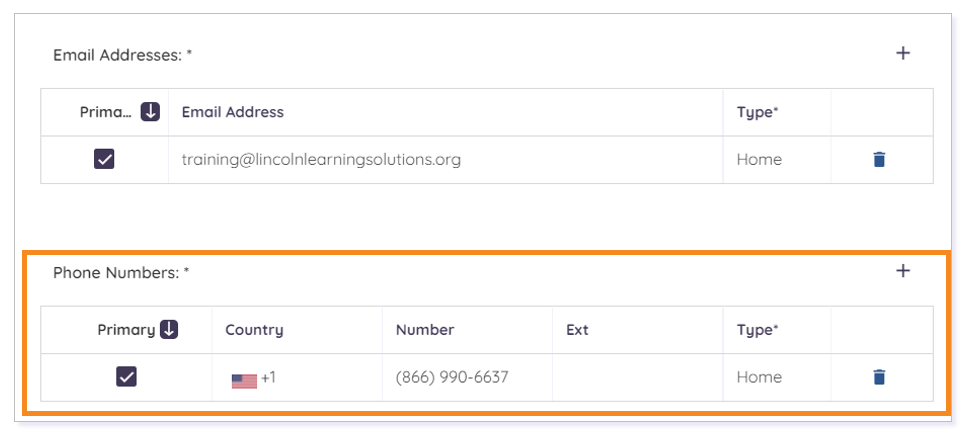 To add a phone number, click the +.
NOTE: The phone number entered first on the user record is marked Primary. To change the primary phone number associated with the user, click the checkbox next to the appropriate number.

To delete a phone number, click the trashcan icon.

To change the Type, click the field to the right of the phone number. Then, choose the appropriate type from the drop-down menu.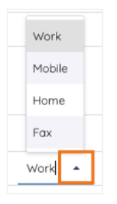 NOTE: Clicking the Type column title activates the sorting tool. Click the arrow to sort in ascending order (A to Z) or descending order (Z to A).

Please note, the images that may be found in this resource may not match your screen.
This is a Lincoln Learning Solutions product. Access/features may vary based on client contract.
© 2021 Lincoln Learning Solutions. All rights reserved.