Course Tools and Features
Messaging Your Teacher in Learning Tree
This article will instruct students on how to message their teacher within Learning Tree.
NOTE: Messages in Learning Tree is an internal communication system. Your message will remain within the platform and will not be delivered to an external email inbox.
In your main menu, click Messages.

NOTE: If you see a blue circle with a number, this means you have an unopened message.
In the Participants search box, begin to type your teacher's name and select it from the drop-down.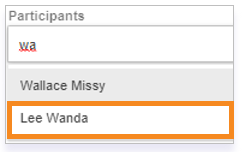 Be sure to type in a required Message subject.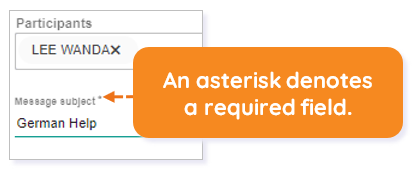 Type your message in the text entry box.

When you are ready to send your message, click Post.

Once you have sent your message, you will see the message thread to the left of where you compose messages.

NOTE: If you see a red circle with a number next to a message in the thread, you have a reply to your message.
Please note, the images that may be found in this resource may not match your screen.
This is a Lincoln Learning Solutions product. Access/features may vary based on client contract.
© 2022 Lincoln Learning Solutions. All rights reserved.