The purpose of this article is to explain the process of ordering print materials directly from Lulu.
How to Order Print Materials from Lulu
From the Lincoln Learning Solutions homepage, click Course Materials under Resources.

Locating Your Course
Select your course from one of the drop-down menus to view the course materials.

Locating Materials
Scroll down to the Shop Materials on Lulu section. Click the image to be directed to the Lulu website, view the product details, and buy online.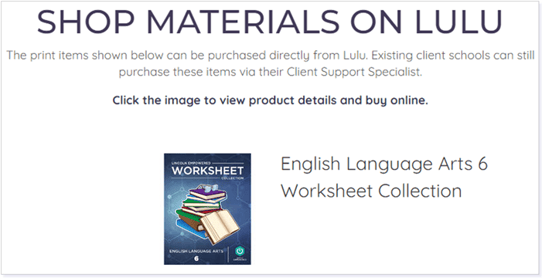 NOTE: For K – 5 courses, a Parent and Teacher Guide will be available in addition to the Worksheet Collection.
Buying Materials
Click the Add to Cart button to add the item to your cart.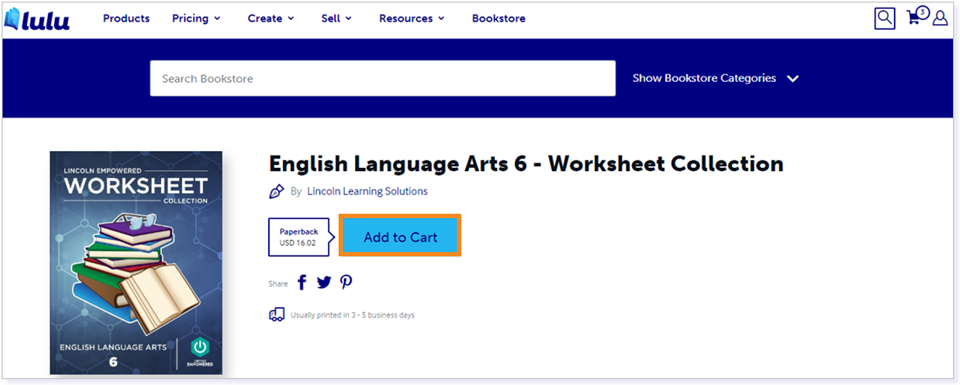 IMPORTANT: Should you need to add more than one item to your cart from a course or across courses, you will need to return to the Courses page, locate your course, scroll to the Shop Materials on Lulu section, and click the image to be taken to the Lulu website for that specific item. Items in your cart will remain there as you add new items.
TIP: You do not need to register before adding items to your cart. You will have the ability to save your information and register an account later.
Checkout
When you are ready to checkout, click the cart in the upper right-hand corner and then click the Continue to Checkout button.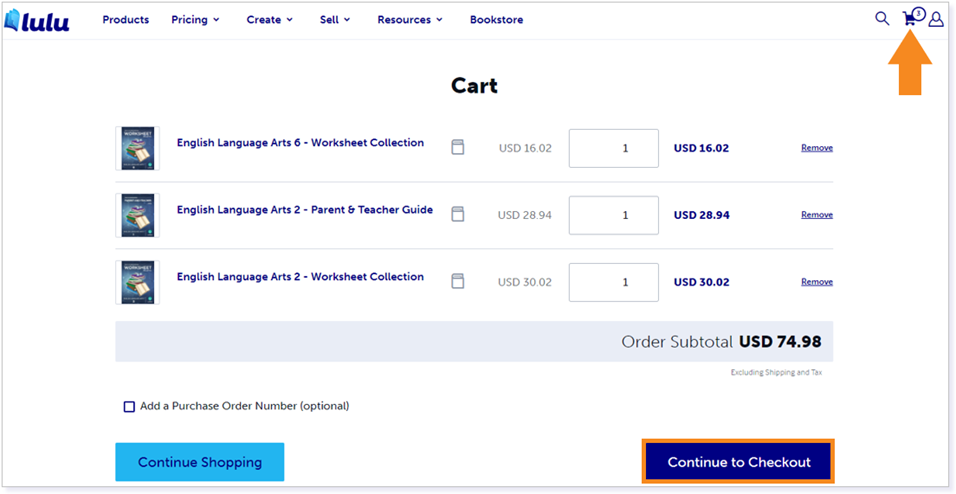 If you choose an option for Express Checkout, you will be directed to that specific site to complete the ordering process. Otherwise, complete the information under Contact Information and Shipping Address and click Continue to Shipping.
You'll then be directed to choose your Shipping method. After you make your selection, click Continue to Payment.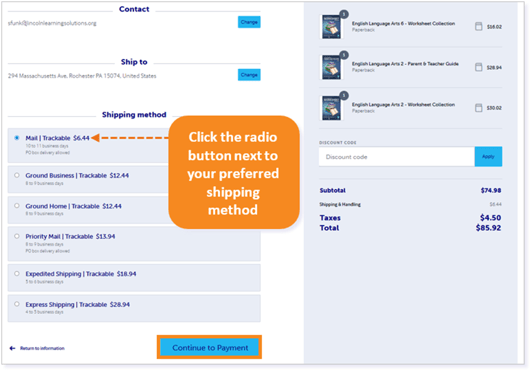 Enter your Payment and Billing Address information and then click Pay Now to submit your order.
TIP: Click the box under Remember Me to save your information for future purchases.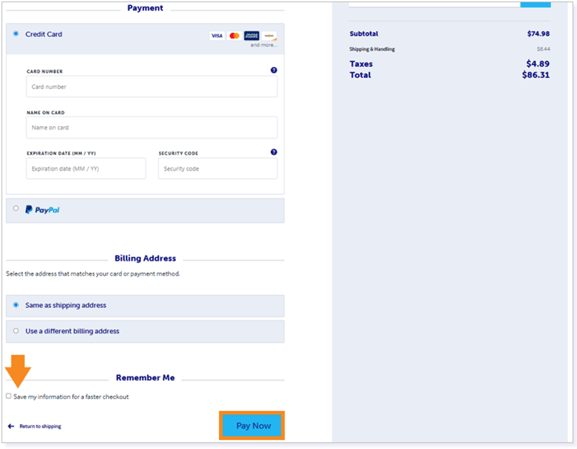 Please note, the images that may be found in this resource may not match your screen.
This is a Lincoln Learning Solutions product. Access/features may vary based on client contract.
© 2022 Lincoln Learning Solutions. All rights reserved.