Playing Naxos Files on an iPad
This article provides steps for playing a Naxos audio or music file on an iPad.
To play a Naxos audio or music file on an iPad, follow these steps.
IMPORTANT: It is not necessary to repeat this process for each file. Completing it one time will allow you to play all files, including embedded files.
Tap the album art.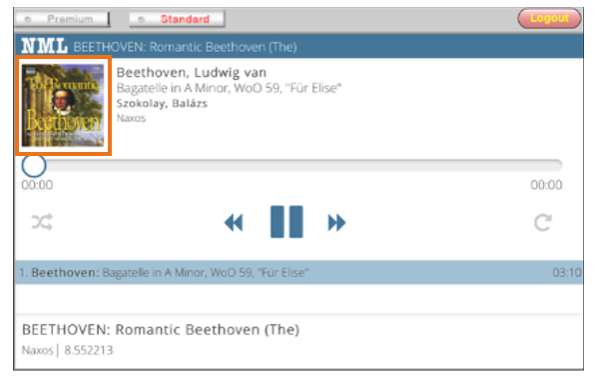 A new tab opens.
Go to the new tab. Then, tap the X to close it and return to the activity.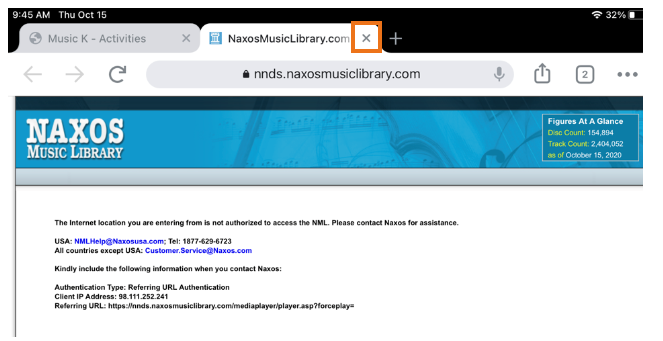 Tap the refresh icon to refresh the browser.

Tap the play or pause button to play the file.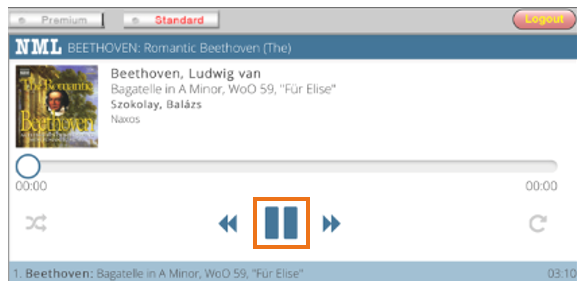 Please note, the images that may be found in this resource may not match your screen.
This is a Lincoln Learning Solutions product. Access/features may vary based on client contract.
© 2021 Lincoln Learning Solutions. All rights reserved.