Printing a Knowledge Base Article in Google Chrome
This article explains how to print a ServiceNow knowledge base article using Google Chrome.
Navigate to the article in Google Chrome.
Select the more button in Google Chrome, then click Print.

Click Print again.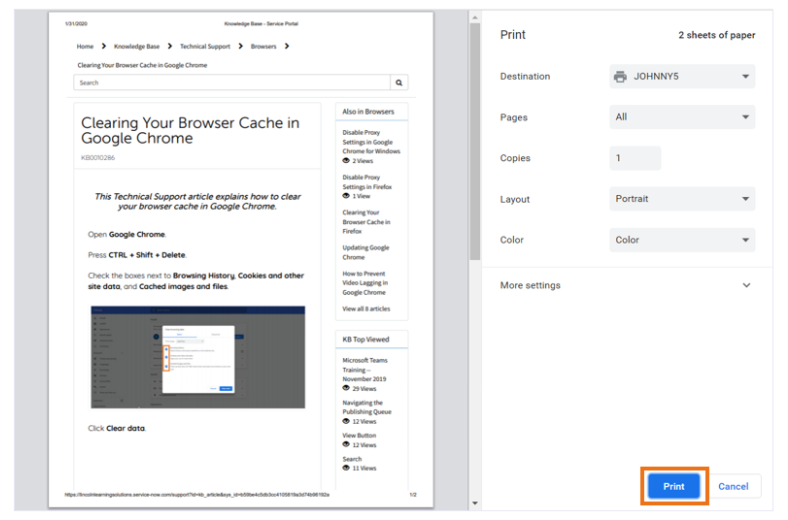 TIP: You can also right click on the article and select Print, or you can press CTRL+P and select Print to print your article.
Please note, the images that may be found in this resource may not match your screen.
This is a Lincoln Learning Solutions product. Access/features may vary based on client contract.
© 2021 Lincoln Learning Solutions. All rights reserved.