The purpose of this job aid is to explain auto-generated communications at the User level.
Within Pulse click your name in the upper right-hand corner and select Settings from the drop-down menu.
NOTE: To view the above resource in a new window, click here.
The User Settings window will populate. The default is set to the client's communication configurations. Uncheck any setting you wish to not receive notifications for.
WARNING: Once a user customizes their communications settings, any further changes requested at the client communication configuration level will not be applied to those customizations.
NOTE: Clicking Reset will restore the User Settings to the Client configurations settings.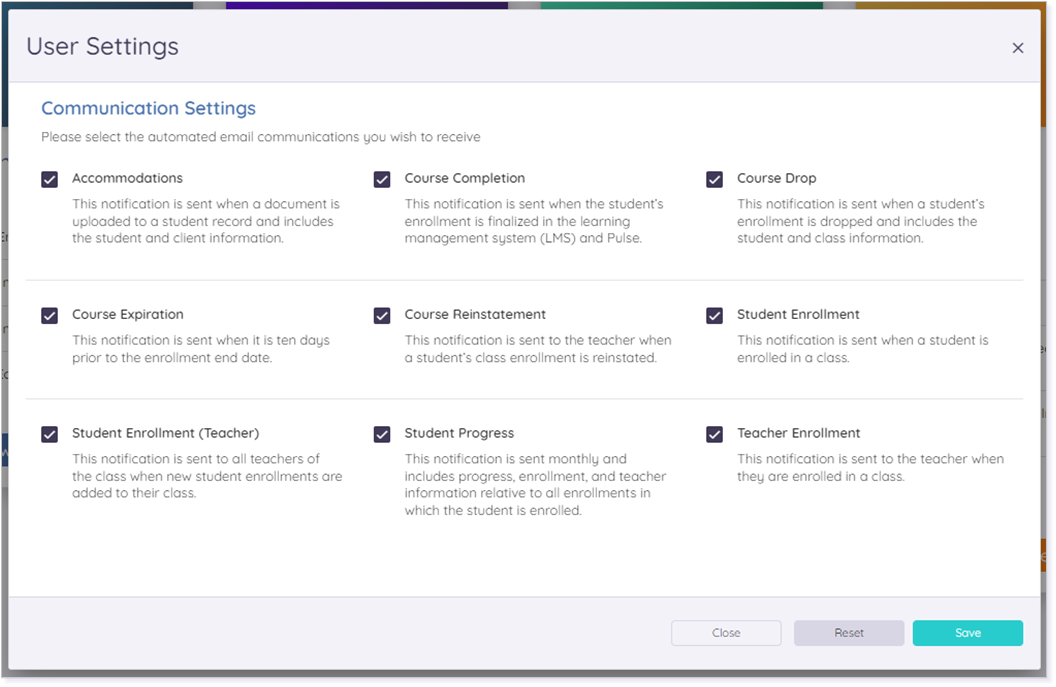 NOTE: If the Client Communication Configuration is set to not send the Student Progress notifications, the user will not be able to enable this specific communication.
Click Save.
Please note, the images that may be found in this resource may not match your screen.
This is a Lincoln Learning Solutions product. Access/features may vary based on client contract.
© 2022 Lincoln Learning Solutions. All rights reserved.