Resizing Columns in Pulse
This article explains how to resize data grid columns in Pulse.
In Pulse, you have the option to resize columns in a data grid. To expand a column, hover over the column header and move your mouse to the right edge of the header until you see a double line with an arrow pointing outward in either direction. Then, drag the header to the right until the column expands. To collapse the column, drag the header to the left.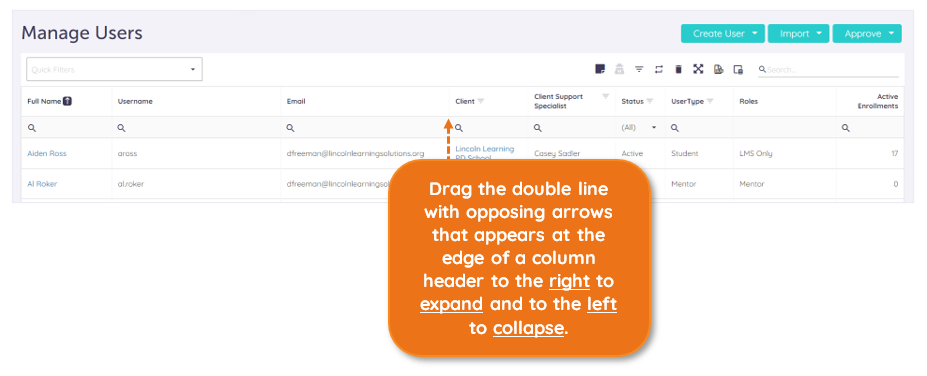 NOTE: The header changes color as you hover over it to indicate it is selected.
Please note, the images that may be found in this resource may not match your screen.
This is a Lincoln Learning Solutions product. Access/features may vary based on client contract.
© 2021 Lincoln Learning Solutions. All rights reserved.