Searching in a Pulse Data Grid
This article explains how to use the Search function in the data grid views of Pulse.
In Explorer, you can search for Users, Courses, or Enrollments by using the main Search field or by searching per column .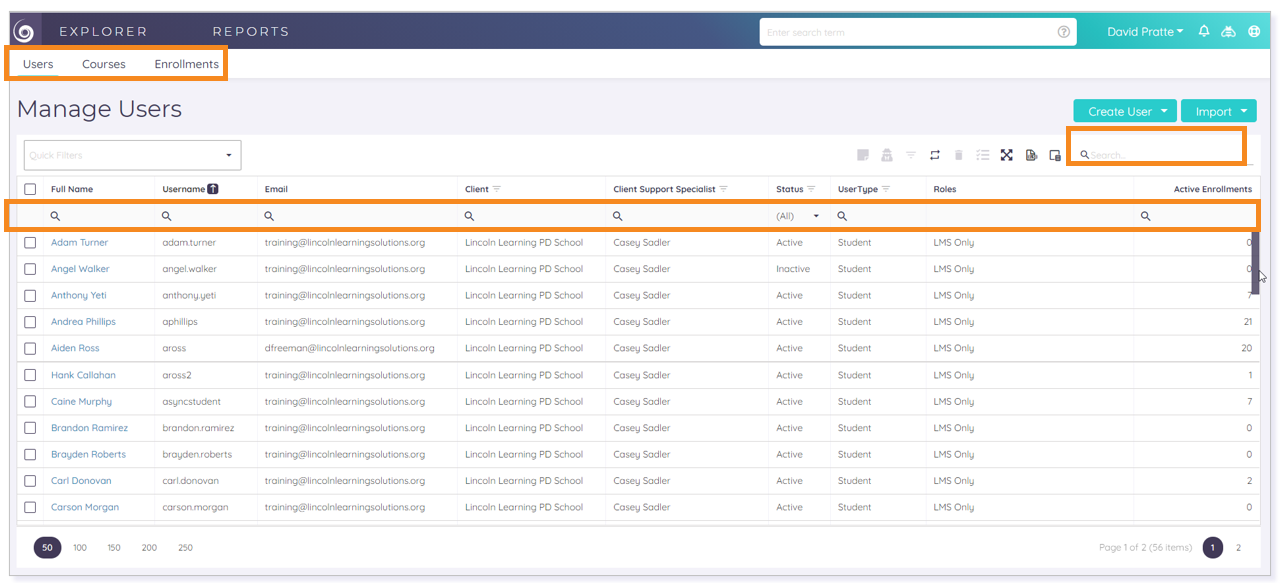 Once you begin to type into the Search field, an X appears. Click the X to clear your search and restore the full list.

To search within each individual column on the Explorer data grid, begin typing in the Search field for that column and your results will come to the top of the grid.

Clicking on the magnifying glass in any Search field within a column populates a drop-down menu of options that help you to further refine your search.
Please note, the images that may be found in this resource may not match your screen.
This is a Lincoln Learning Solutions product. Access/features may vary based on client contract.
© 2021 Lincoln Learning Solutions. All rights reserved.