This article details how to search the Digital Library by using the Standard Code attached to a learning object.
IDENTIFYING THE STANDARD CODE
Each Empowered learning object is tied to a specific learning standard. Buzz identifies the learning standard using the terms Objectives and Description. There are two ways you can find the learning standard that is attached to the specific learning object: via the Activities View and via the Editor.
Activities View
When you are in a specific object, you can click on the OBJECTIVES button in the Jump to: section. This populates the learning standard.

Clicking OBJECTIVES takes you to the Objectives section at the bottom of the activity.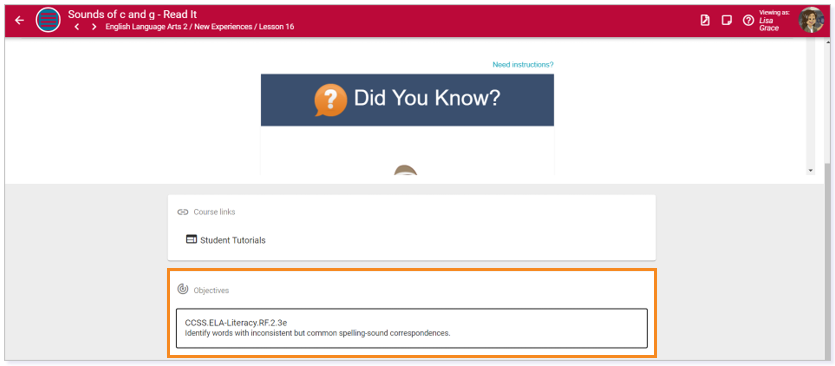 Editor
When you click on a learning object in the Editor view, you will see the learning object standard code listed under the learning object name and in the Properties panel on the right-hand side.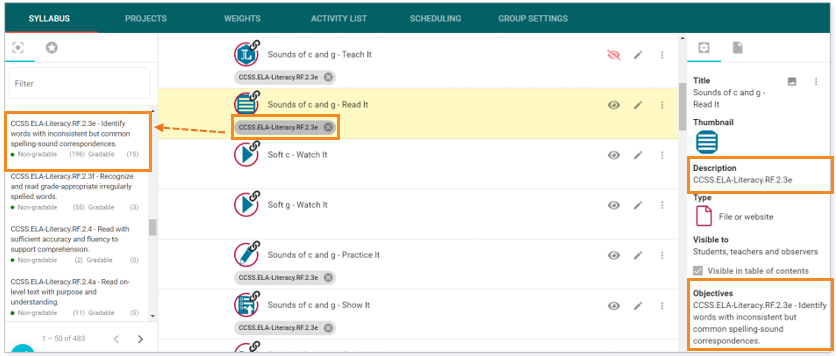 ACCESSING THE DIGITAL LIBRARY
The Lincoln Learning Solutions – Learning Object Repository can be accessed through the Editor or Clipboard in Buzz.
Editor
Click the plus sign of the folder in which you would like to add the learning objects you find in the Digital Library.

Select Library from the pop-up window.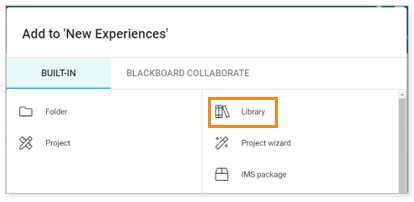 This opens the Digital Library, where you can begin searching for learning objects.
Clipboard
In the ACTIVITES tab, under Select activity, click SEARCH LIBRARY.

This opens the Digital Library, where you can begin searching for learning objects.
For more information on using the clipboard, reference the Clipboard Overview article.
SEARCHING THE DIGITAL LIBRARY BY STANDARD CODE
To search for learning objects, in the Collection drop-down menu, choose Lincoln Learning Object Repository.

Once in the repository, you can enter the Standard Code in the Standard Notation search field.

This yields all learning objects tied to that specific standard code.

TIP: If you are looking for a specific standard code and are unable to find it in a learning object, you can search for a course Pacing Guide in the Lincoln Learning Object Repository. The course Pacing Guide contains standard codes for all learning objects.
Please note, the images that may be found in this resource may not match your screen.
This is a Lincoln Learning Solutions product. Access/features may vary based on client contract.
© 2021 Lincoln Learning Solutions. All rights reserved.