This article illustrates how students can set and complete goals in Learning Tree.
IMPORTANT: A teacher may turn off the Goals tab in a single community, so you may not see this option in your community's tabs.
NOTE: Although these goals are set by you, they are visible to your teacher and anyone who has access to you through a Parent Account.
SETTING A GOAL
TIP: Add a goal to complete a lesson by a certain day to stay on track. Or, to achieve a certain score on an assessment, create a plan with steps to help you study.
NOTE: In this example, we are adding a goal to complete the Simple Interactions unit by a certain date in our German I course.
In your community, click on the Goals tab.

Click the More Options icon.

From the pop-up menu, click Add Goal.

In the Add/Edit Goal pop up, title and describe your goal. Click Save when finished.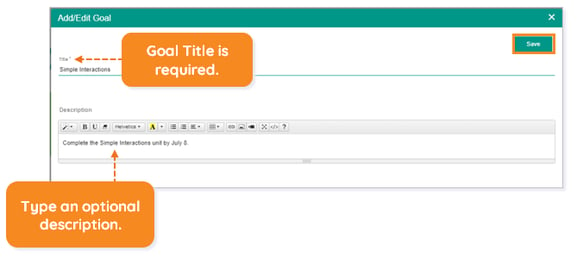 You will now see your goal where you'll be able to Edit Goal, Add Plan, Expand More and mark goal complete.

ADDING A PLAN
Adding a plan to your goal helps you to complete simple tasks on your way to completing your goal.
NOTE: Using our German I example, we are setting a plan to complete lessons by certain dates so we can achieve our goal of completing the Simple Interactions unit by our goal date.
On the goal, click Add Plan.

Similar to setting a goal, in the Add/Edit Plan pop up, title and describe your plan. Click Save when finished.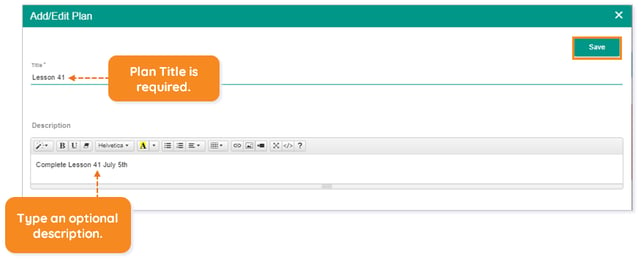 You will now see your plan underneath your goal. You will be able to Expand More to see your plan description and Edit Plan.

NOTE: You can add multiple plans to your goal. These represent the steps to achieve your goal.
COMPLETING A GOAL
As you work through your content and achieve your plans toward goal completion, you will want to mark them complete by clicking the checkbox.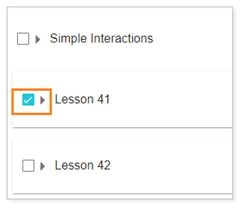 As you complete your plan, you will see your Pending Plans/Tasks moving to Completed Plans/Tasks.

Continue to click the checkboxes on your plans until you have completed all the steps toward your goal. When you have completed your goal, click the checkbox on your goal.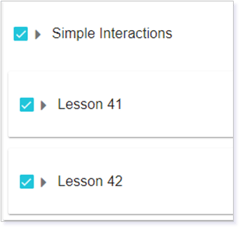 You will now see your Pending Goal become a Completed Goal.

NOTE: Although you have completed your plans and goals, you will not be able to delete them from the Goals tab.
Please note, the images that may be found in this resource may not match your screen.
This is a Lincoln Learning Solutions product. Access/features may vary based on client contract.
© 2023 Lincoln Learning Solutions. All rights reserved.