Sort Using Column Titles in Pulse
This article explains how to sort using column titles in the data grid views in Pulse.
All columns in Explorer within the Users, Courses, and Enrollments tabs can be sorted in either ascending or descending order by clicking on the column title, which arranges elements in the sorted list alphabetically (i.e., A to Z for ascending order, Z to A for descending order) or numerically (i.e., lowest to highest for ascending order, highest to lowest for descending order)..
Click the column title once for ascending order (up arrow). Click it twice for descending order (down arrow).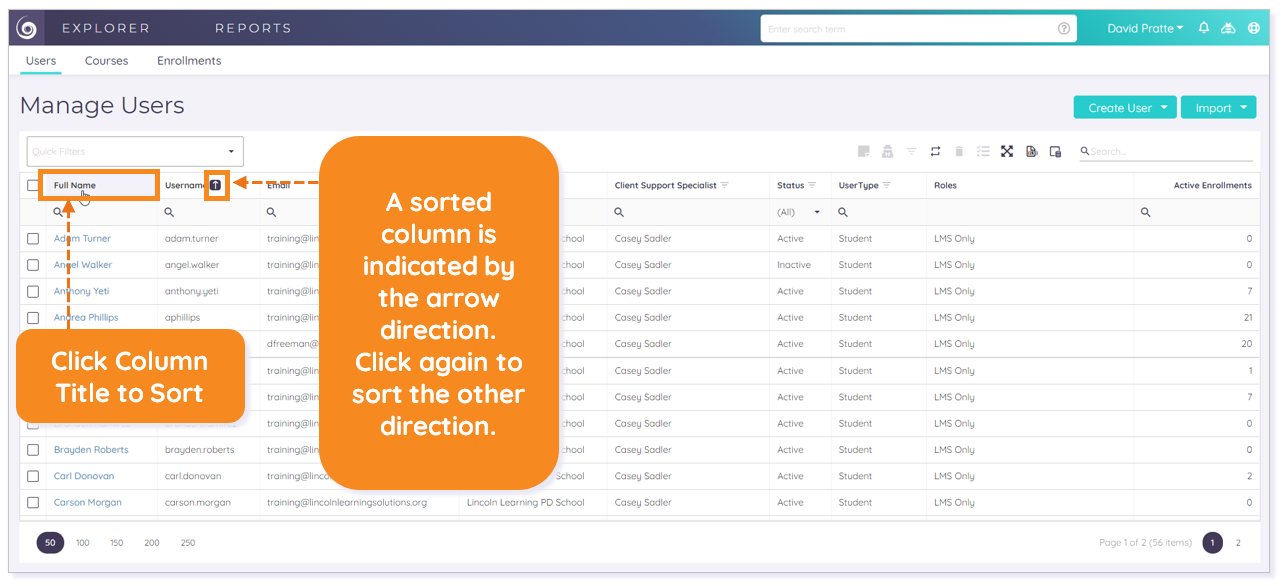 IMPORTANT: The sorting arrow appears after clicking on a column title. Otherwise, it remains hidden.
TIP: For additional support with data grids, click here to watch a video.
Please note, the images that may be found in this resource may not match your screen.
This is a Lincoln Learning Solutions product. Access/features may vary based on client contract.
© 2021 Lincoln Learning Solutions. All rights reserved.