This article provides an overview of the Teacher dashboard.
To access the Teacher dashboard, navigate to Pulse via the URL:
https://learn.lincolnlearningsolutions.org/
You are taken directly to the dashboard. From here, you can access several options, depending on your user permissions.
NOTE: You can access your available options either via the quick navigation boxes or the tabs at the top of the page.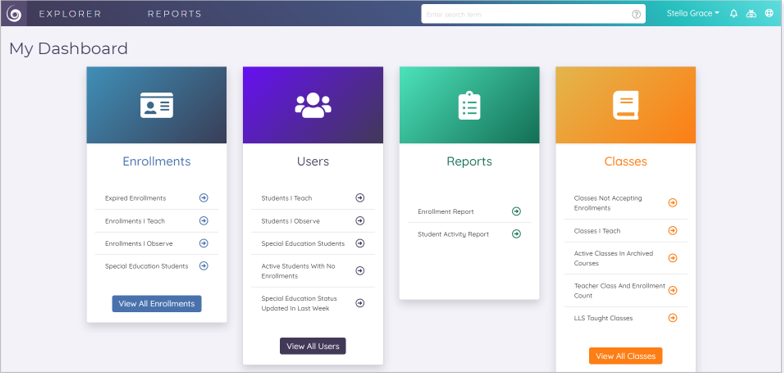 All Teacher users have access to Users, Courses, and Enrollments via the EXPLORER tab.

The Users data grid allows you to view, manage, search, sort, and filter user data.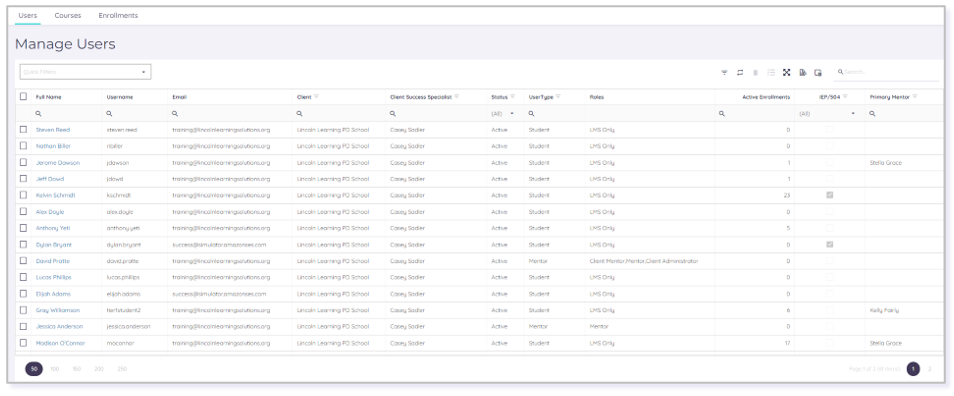 The Courses data grid allows you to view, manage, and drill down into specific information for the courses and classes assigned to you.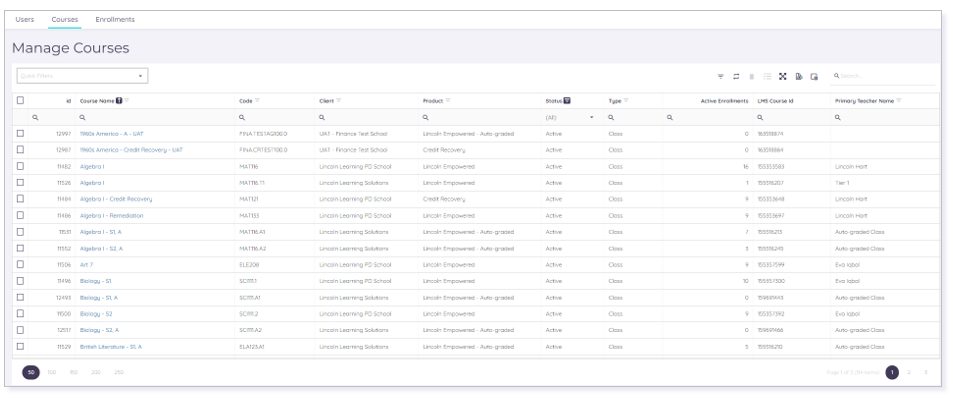 The Enrollments data grid allows you to view and manage enrollment information for the students enrolled in your assigned courses and classes. You can also click hyperlinks to view and manage additional class and enrollee information and records.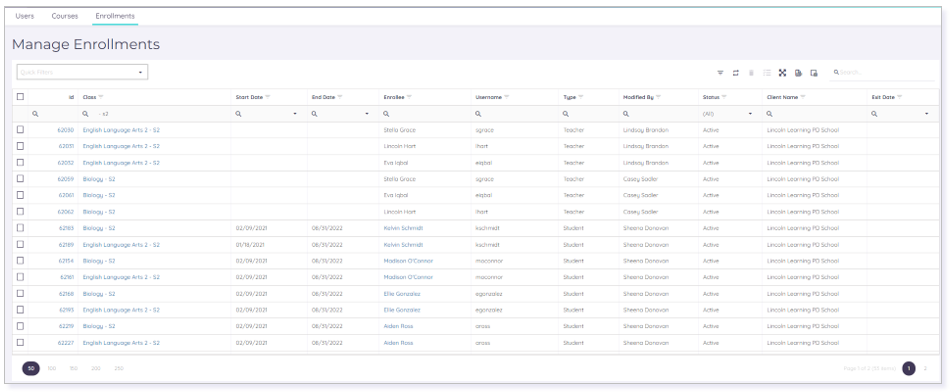 Click the REPORTS tab to populate the Enrollment Report and the Student Activity Report.

The Enrollment Report allows you to view and drill down into specific enrollment information for each student assigned to you. Additionally, the report provides hyperlink shortcuts to view additional student user and class information.
IMPORTANT: The Assignments to be Graded column in the Enrollment Report may reflect assessments that have been excused in addition to those that need to be graded.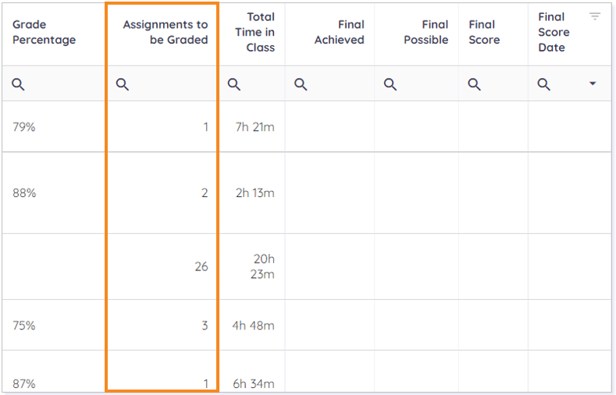 The Student Activity Report allows you to view students' time spent in minutes in each of your courses in which they are enrolled. Additionally, it provides hyperlinks that serve as shortcuts for you to access student, class, and mentor records.

IMPORTANT: For more information about how to access and view users, courses, and enrollments, as well as how to access and read the reporting options available to you, please reference the Knowledge Base articles on these topics.
Please note, the images that may be found in this resource may not match your screen.
This is a Lincoln Learning Solutions product. Access/features may vary based on client contract.
© 2021 Lincoln Learning Solutions. All rights reserved.