This article explores ways to use data grids in Pulse.
NOTE: For the video version of this tutorial, click here.
Each EXPLORER and REPORTS tab in Pulse contains a default data grid.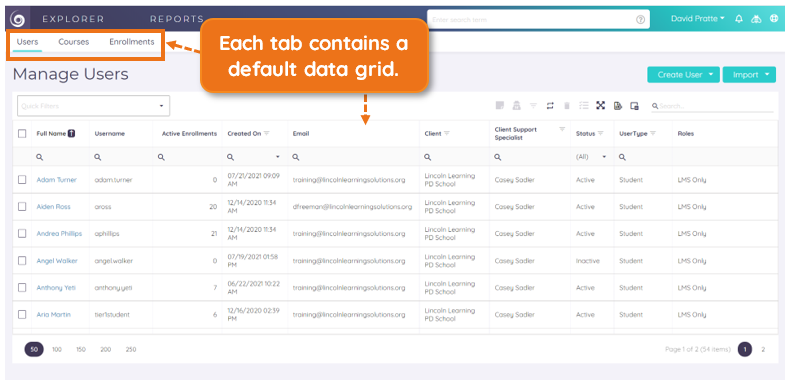 Return to the default display at any time by clicking the Restore Default Table Settings icon.

Use the Column Chooser icon to personalize the column display.

Once you have your columns customized, filtered, and sorted, you can export your selected data to an Excel spreadsheet using the Export all data icon.

Use the checkboxes to select specific rows for exporting.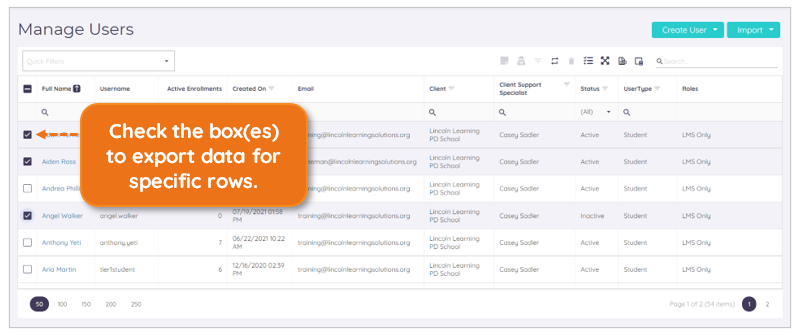 Clear filtered details at any time by clicking the Clear All Filters icon.

Please note, the images that may be found in this resource may not match your screen.
This is a Lincoln Learning Solutions product. Access/features may vary based on client contract.
© 2021 Lincoln Learning Solutions. All rights reserved.