This resource highlights the tools and features available to help you navigate, view, download, and print PDF resources in Lincoln Learning Solutions' HubSpot-hosted Knowledge Base.
HubSpot provides tools to navigate and manipulate PDF resources.
The toolbar across the top of each PDF resource allows you to:
Access a navicon (three-line menu) for document viewing options
Jump to specific pages within the document
Zoom out and in
Fit the document to the page
Rotate the document
Download the document to your computer
Print the document
Additionally, the vertical scrollbar to the right of the PDF allows you to scroll through the document from top to bottom.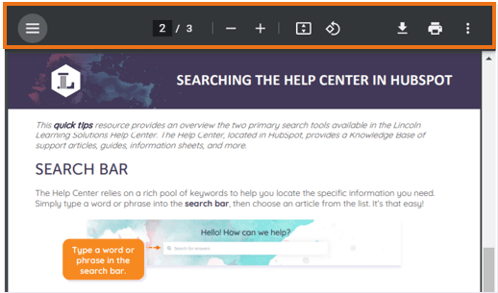 Click the navicon to populate an icon menu.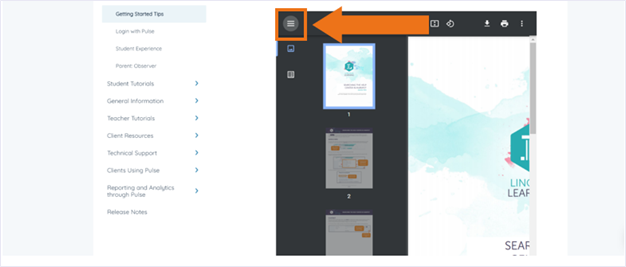 Click the thumbnail icon to view a thumbnail image of each page.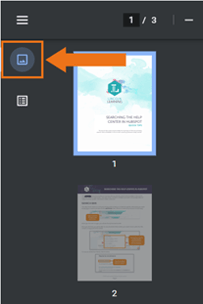 Click the outline icon to view an outline of the document's contents.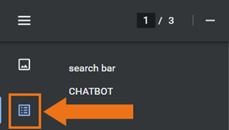 Change the page number to jump to a specific page in the document.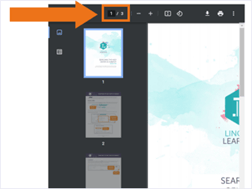 Click the (-) to zoom out or the (+) to zoom in.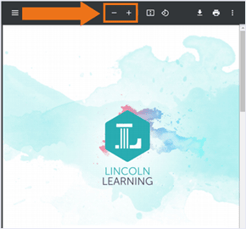 Fit the document to the page.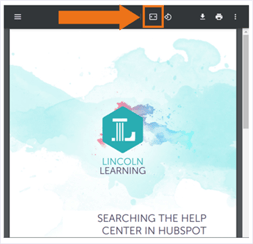 Rotate the document in 90-degree increments.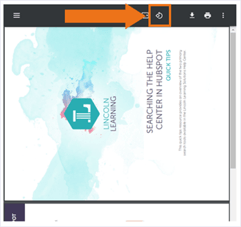 Click the download icon to download the PDF to your computer for viewing, saving, and printing.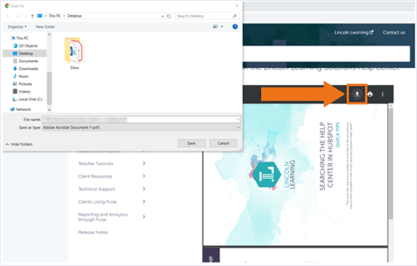 Click the print icon to print the PDF.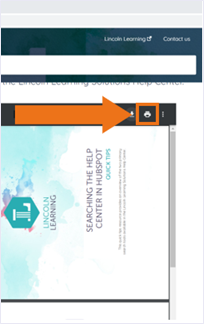 Use the vertical scrollbar to scroll through the document's pages.

Please note, the images that may be found in this resource may not match your screen.
This is a Lincoln Learning Solutions product. Access/features may vary based on client contract.
© 2021 Lincoln Learning Solutions. All rights reserved.