This resource demonstrates how teachers can utilize the Documents tab in Learning Tree to support and supplement learning.
Within your Learning Tree community, you can add materials to support and supplement your students' learning within the Documents tab.
TIP: Try adding materials you know your students will use throughout their time in the community, such as graphing paper, alt codes for different languages, and more.
To add materials, begin by clicking +Add Root Folder within the Documents tab.

Name the root folder in which you want to add your materials. Optionally, add a Description. Click Save when finished.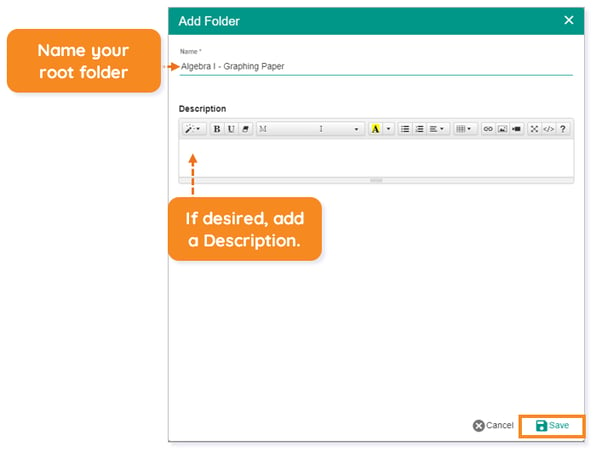 Once your root folder is created, click Upload File to add materials. If you no longer need the folder, click Delete Folder.

IMPORTANT: Currently, you are only able to upload files from your computer's hard drive.
Select the file you want to upload and click Open.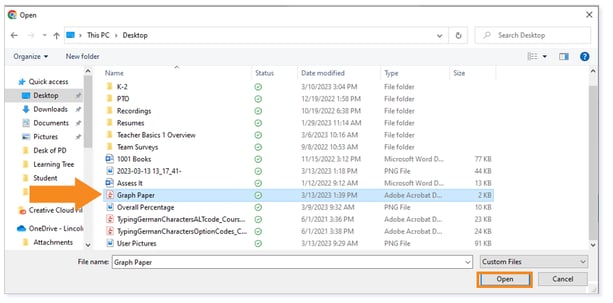 The materials are now available for the students to download in the Documents tab.

NOTE: If you no longer need to make the materials available to your students, click the trashcan icon to delete the file. If you need to view the materials, click Download File to download a copy of the file to view on your device.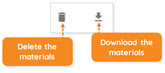 Please note, the images that may be found in this resource may not match your screen.
This is a Lincoln Learning Solutions product. Access/features may vary based on client contract.
© 2023 Lincoln Learning Solutions. All rights reserved.