Using the Pagination Buttons and Results-Per-Page Buttons in Pulse
This article explains how to use the Explorer pagination buttons and results-per-page buttons.
On the My Dashboard screen, click EXPLORER.

When there are multiple pages of content in the Users, Courses, and Enrollments tabs of Explorer, pagination buttons appear on the bottom right corner of the list for that tab. Use the pagination buttons to navigate through the available pages.
Change the number of results that populate on the page by using the results-per-page buttons at the bottom left side of the list.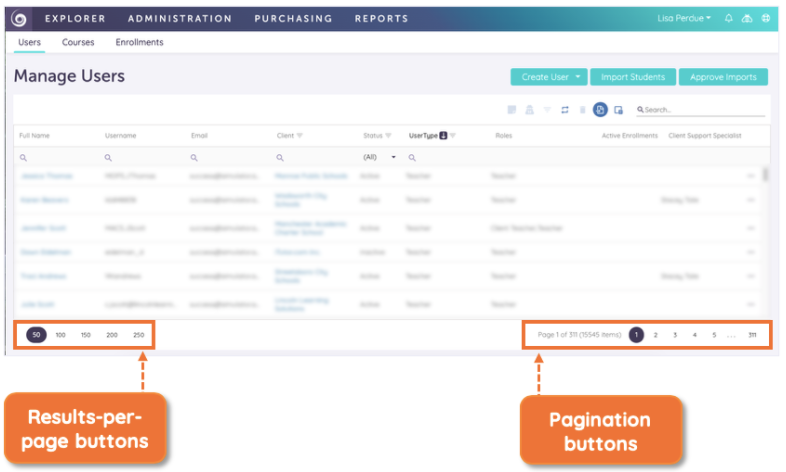 Please note, the images that may be found in this resource may not match your screen.
This is a Lincoln Learning Solutions product. Access/features may vary based on client contract.
© 2021 Lincoln Learning Solutions. All rights reserved.