This article will help you to view your grades, as well as check your course progress and current scores, in Buzz.
TIP: Click here for additional written directions.
NOTE: To view the above resources in a new window, click here.
NOTE: To view a companion video, click here.
Viewing Grades Across All Courses
To begin viewing your grades in Buzz, begin at the Home Page and click the Navicon to open the Main Menu.

From the Main Menu, select Grades.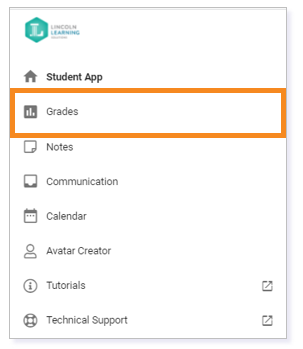 In this view, you can see all the courses in which you are enrolled, current scores, including percentages, and progress bars.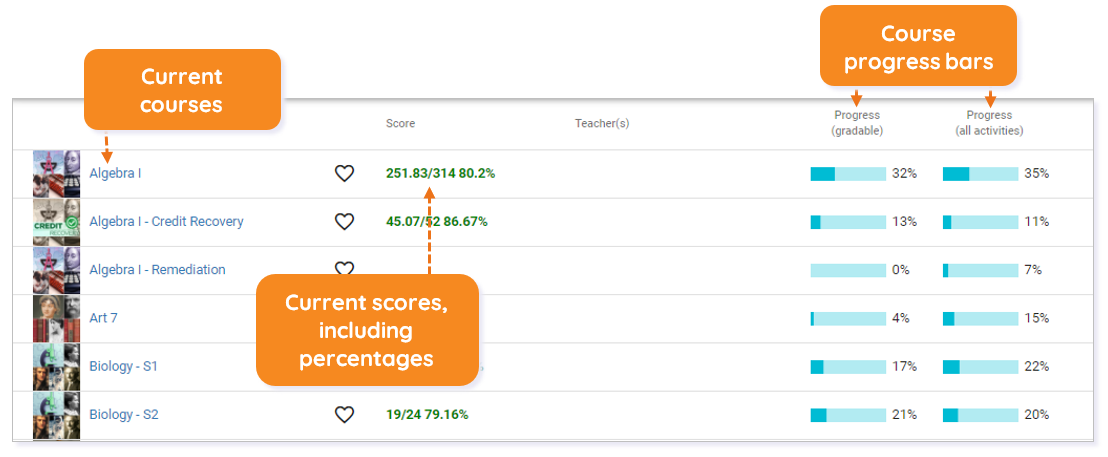 TIP: To view grades in a single course from this view, click on a course from the list on the Grades page.

Viewing Grades in a Single Course
In addition to selecting a single course from the Grade area, you can also access the Grades of a single class by selecting the Gradebook icon of the Course Card from the Home Page.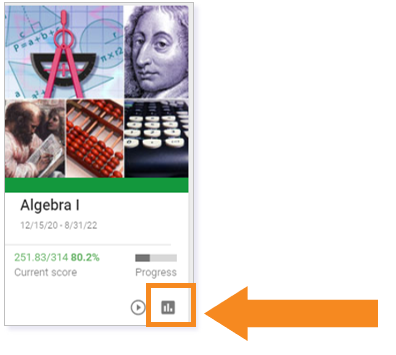 In the Course Grades, you can see your overall course score, as well as your percentage of gradable activities completed and percentage of all activities completed.

In the list of gradable activities, you can see the Score, Status, Submitted date, and Due date.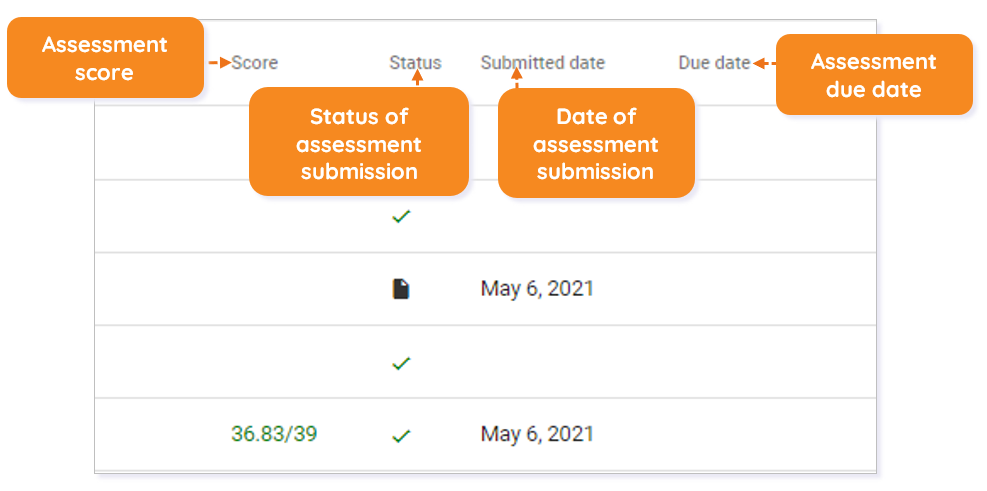 Below is a list of icons you will see in the Course Grades.

In Course Grades, you can also utilize the tabs to gain more information regarding your course grades and progress.
NOTE: Teachers and Observers can also see the information in your Activity tab.
Viewing a Grade on a Single Assessment
From Course Grades, select the assessment where you want to see your grade.

You will see this assessment's DETAILS, QUESTIONS, SUBMISSION HISTORY, and OBJECTIVES.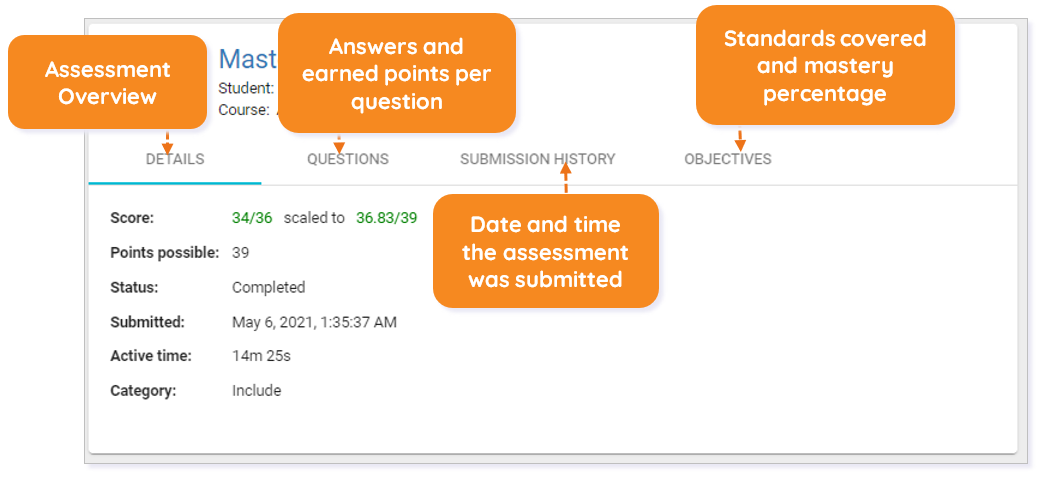 NOTE: Upload assessments just have the DETAILS and SUBMISSION HISTORY tabs.
TIP: Click here to view our resource on reviewing teacher feedback.
Please note, the images that may be found in this resource may not match your screen.
This is a Lincoln Learning Solutions product. Access/features may vary based on client contract.
© 2022 Lincoln Learning Solutions. All rights reserved.