What If Analysis in Learning Tree
This article demonstrates how to access and explains the features of the What if analysis in Learning Tree.
The What if analysis can predict your future course grade based on a pretend assessment score.
From your community landing page, select the Report Card tab.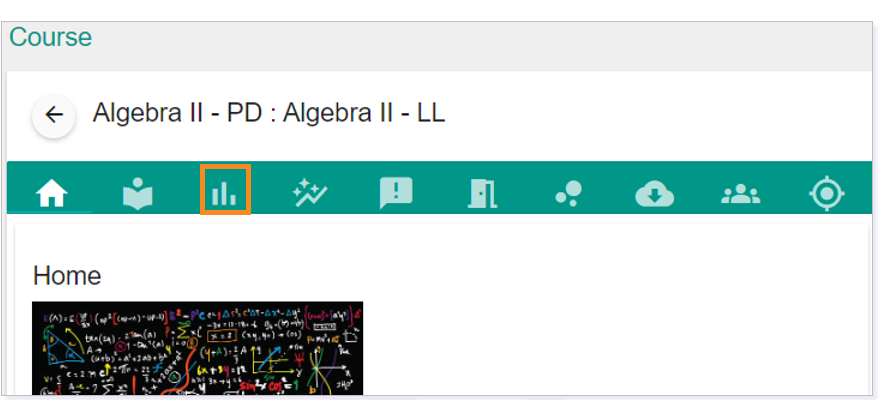 Click on the More Options icon.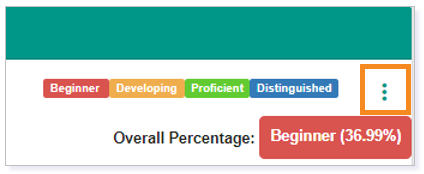 Select What if analysis.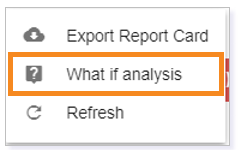 Text boxes will appear beside the assessments, graded activities, and graded assignments not yet scored.
NOTE: Current statuses might be PendingEvaluation, InProgress, and Not Started.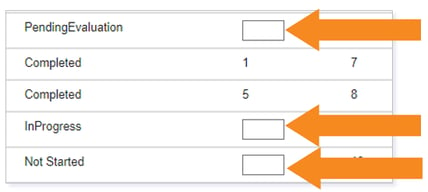 As you begin to enter anticipated scores in the text boxes, your overall Assignment and Assessment scores, as well as your Overall Percentage and Performance Grade Band, will adjust to give you an idea of what your score could be based on these projected scores.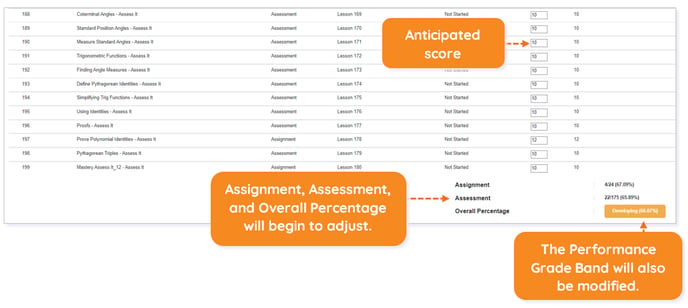 NOTE: Any spots left blank will not be accounted for when calculating the projected score.
To clear your projected score, click the More Options icon.

Select Refresh to recalculate your actual score.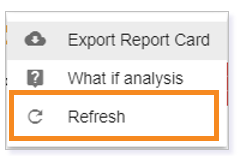 Please note, the images that may be found in this resource may not match your screen.
This is a Lincoln Learning Solutions product. Access/features may vary based on client contract.
© 2023 Lincoln Learning Solutions. All rights reserved.