The purpose of this article is to demonstrate how to access and explain the features of the What If Calculator in Buzz.
TIP: Click here for additional written directions.
NOTE: To view the above resource in a new window, click here.
The What If Calculator can predict a future grade based on a hypothetical assessment score.
From your Buzz Home page, select Grades on the Course Card.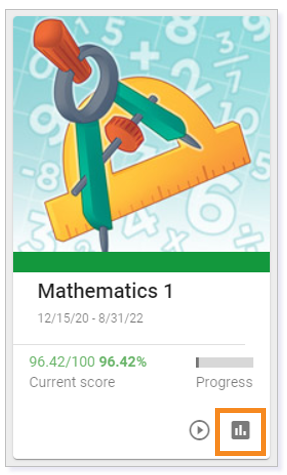 Select the What If tab.
Here you can see your Actual score and Projected score in this course.

Using the What If Calculator for the Entire Course
To see what your final grade would be if you receive full credit on all future assessments select Full Credit, then Recalculate.
NOTE: This will not change the scores that you have already received. It will project your grade if you were to get full credit in all future assignments.

Select No Credit, then Recalculate to see what your score would be if you received no credit on all upcoming assignments.

To clear your Projected score and show your Actual score, select Reset then Recalculate.

Using the What If Calculator on a Single Assessment
You can also type in your Projected score for each assessment.
TIP: The red numbers indicate a score below 60%; the green numbers indicate a score above 60%.
NOTE: Any spots left blank will not be accounted for when calculating the Projected score.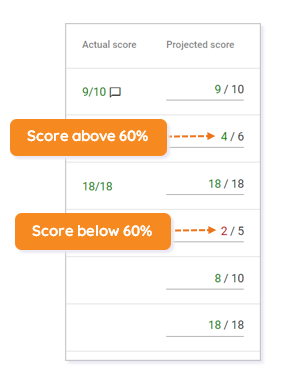 Select Recalculate to see your new Projected score.
Please note, the images that may be found in this resource may not match your screen.
This is a Lincoln Learning Solutions product. Access/features may vary based on client contract.
© 2022 Lincoln Learning Solutions. All rights reserved.