Adding a Google Drive Resource to Your Buzz Syllabus
The purpose of this article is to provide steps for adding a Google Drive-based resource to your course syllabus as a teacher.
IMPORTANT: Please be sure you are logged in to your Google Drive account prior to adding a Google Drive resource.
Adding to Your Syllabus
Begin in your course Editor. Click the ADD ACTIVITY button within the course or appropriate folder.
Within the pop-up box for adding content, select Google Drive document.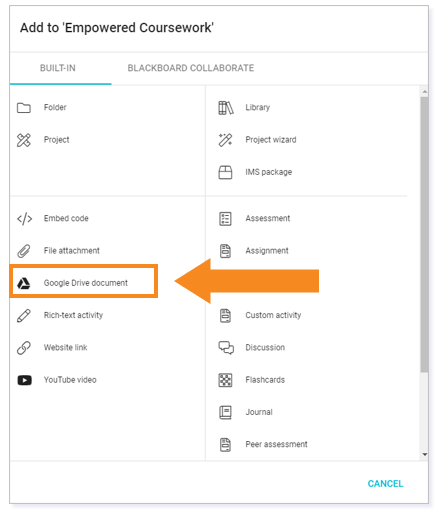 Adding Google Drive Document
In the pop-up window for Add a Google Drive document, click CHOOSE GOOGLE DOCUMENT.

This will open your Google Drive. You can use the search feature to easily locate your resource.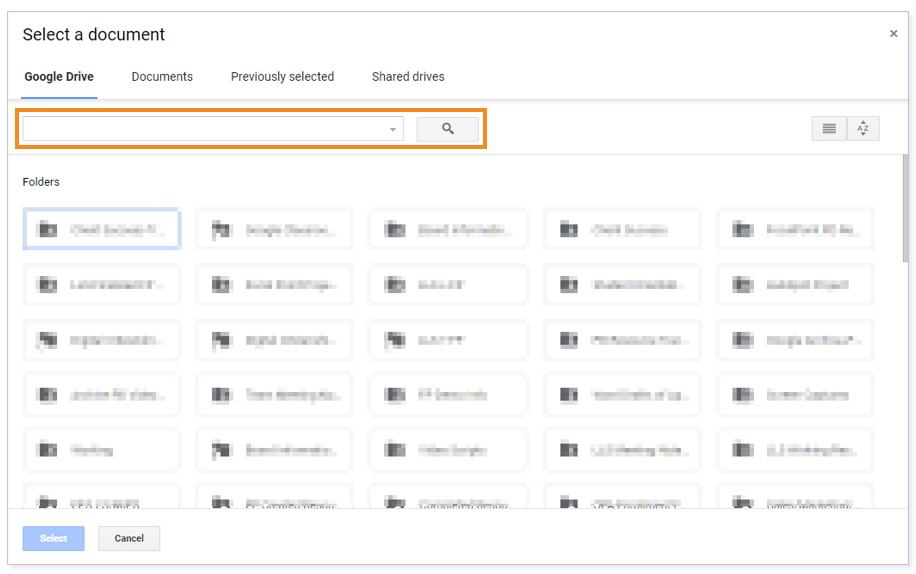 Double click the resource you want to add, then click OK to add to your Syllabus.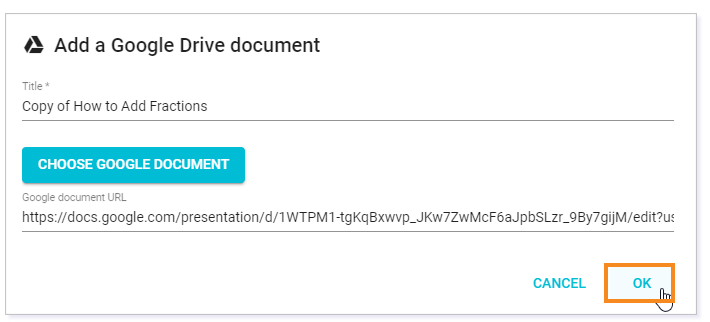 IMPORTANT: For steps on how to add a Google Drive item to a course that students can open as a copy to create their own versions, click here.
Please note, the images that may be found in this resource may not match your screen.
This is a Lincoln Learning Solutions product. Access/features may vary based on client contract.
© 2022 Lincoln Learning Solutions. All rights reserved.