This article provides an overview of the features in Clipboard, the tool that allows you to personalize content for students.
Click the Play button below to get started, or read about Adding Students to the Clipboard and Clipboard Options below.
ADDING STUDENTS TO THE CLIPBOARD
You can add students to your Clipboard using the People and Gradebook options.

Check the box next to the student's name.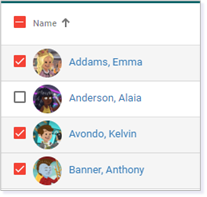 Click Add selected students to clipboard.

The number next to the Clipboard icon indicates how many students are selected. When you are done selecting students, click the icon.

The students you selected appear on the left.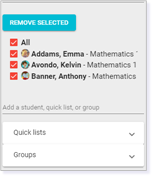 You can click on the Clipboard icon in the upper right corner to go straight to the Clipboard.

Begin by looking up the desired course. Use the drop-down arrow to see your assigned courses.
Once a course is selected, you can apply Clipboard actions to all students in the course.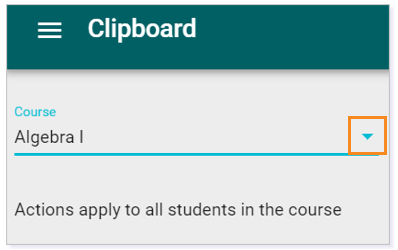 You can type in the name of a student, the name of a quick list, or the name of a group for quick searching of more individualized groups.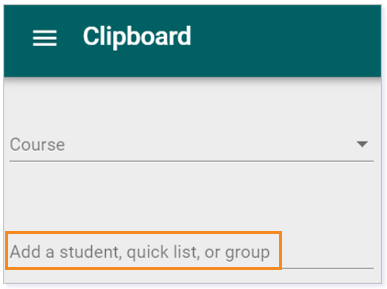 You can also use the drop-down menus to add students to the Clipboard from a Group or Quick list.
Click the arrow icon to the left of the name to add the Group or Quick list.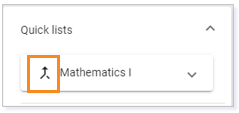 CLIPBOARD OPTIONS
ACTIVITIES Tab
In ACTIVITIES, you can send files, links, or resources to students from the digital library.

Once you select your activity, you can choose if you want to make it Gradable. Click NEXT to move through the process of assigning the item.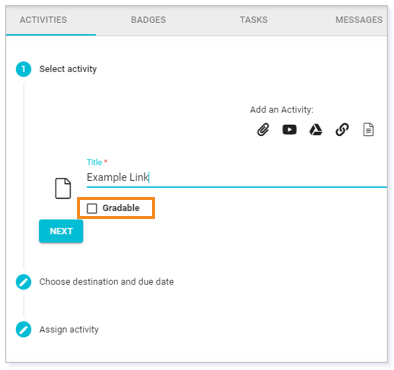 Choose where the activity should appear in the students' activities. When you click on the down arrow, a list appears.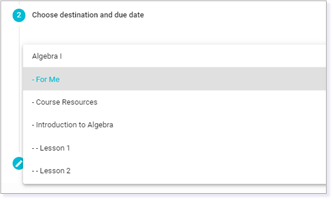 TIP: You should use a For Me folder to send items to individual students. Check out the For Me Folder article for more information.
Set a due date if necessary.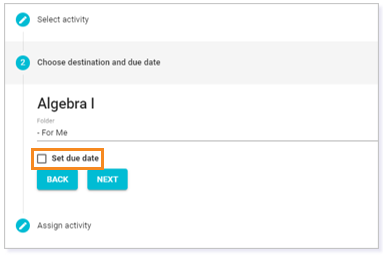 IMPORTANT: You cannot set a due date if the course is set to Continuous. The option is present, but no due date is assigned to the activity.
Click ASSIGN to assign the activity.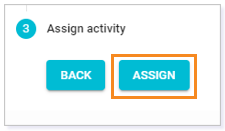 Badges Tab
In Badges, you can award an achievement badge to a student.
Select the badge and type a message for the student in the Description field. Then, click AWARD.

Tasks Tab
Tasks allows you to assign a task to a student. Fill in the title and content fields and select a due date. Then, click ASSIGN.

Messages Tab
Messages allows you to send email directly to students, their observers, or both.
IMPORTANT: Check Send a copy to me so you have a record of the message.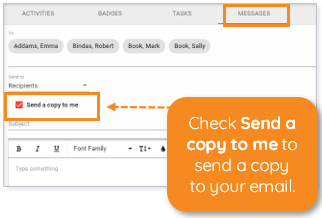 Please note, the images that may be found in this resource may not match your screen.
This is a Lincoln Learning Solutions product. Access/features may vary based on client contract.
© 2021 Lincoln Learning Solutions. All rights reserved.