This article explains how to grant access to a Google Doc when access is restricted.
IMPORTANT: If someone is unable to access a Google Doc you have shared, the document's security settings may be set to Restricted. You must change this setting before others can access and view a document. Follow these steps to change the setting.
Open Google Docs: https://docs.google.com

Open the document. Then, click Share.

On the pop-up window, click Change.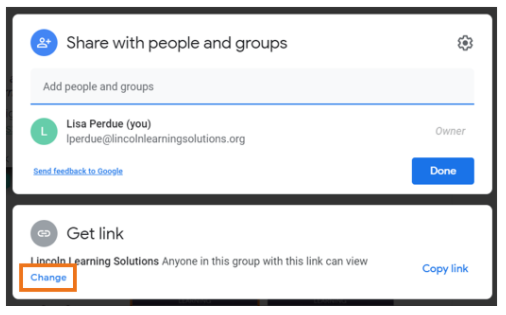 Click the drop-down arrow. Then, select Anyone with the link from the list. Click Done to save your settings.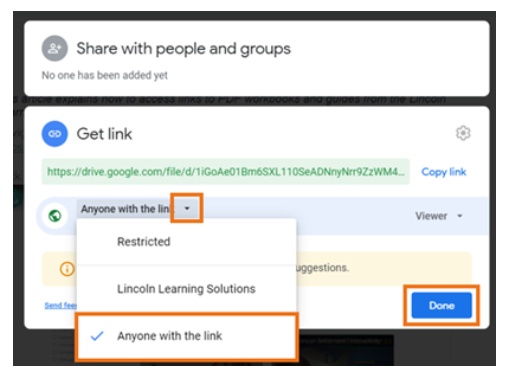 IMPORTANT: If you are a student, it is recommended that you create a folder that includes all Google Docs you wish to share with teachers and apply the Anyone with the link setting to the folder. This prevents you from having to allow access for each document you send.
Please note, the images that may be found in this resource may not match your screen.
This is a Lincoln Learning Solutions product. Access/features may vary based on client contract.
© 2021 Lincoln Learning Solutions. All rights reserved.