This resource will instruct students on how to complete an upload assessment in Learning Tree.
TIP: Click here for written directions.
Click the Play button below to view instructions on how to upload an assessment in Learning Tree.
Completing an Upload Assessment
An upload assessment requires the student complete and upload authentic work for a grade.
To complete an upload assessment, begin by launching the assessment by clicking on it.

Once you have read the instructions, begin your assessment.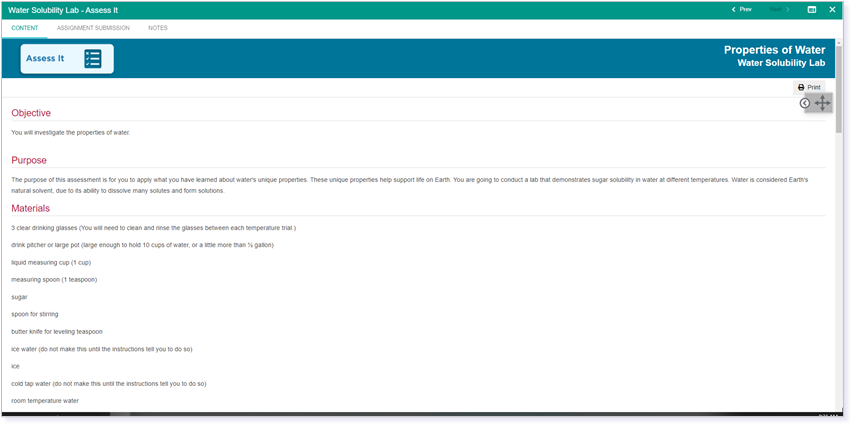 After you have completed your work and are ready to turn it in, click ASSIGNMENT SUBMISSION.

In the ATTACHED DOCUMENTS area, click the plus sign to upload your document.

Uploading a Document
To upload a document stored on your computer or external drive, select Upload Document.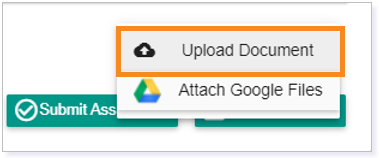 Select the document you wish to upload and click Open.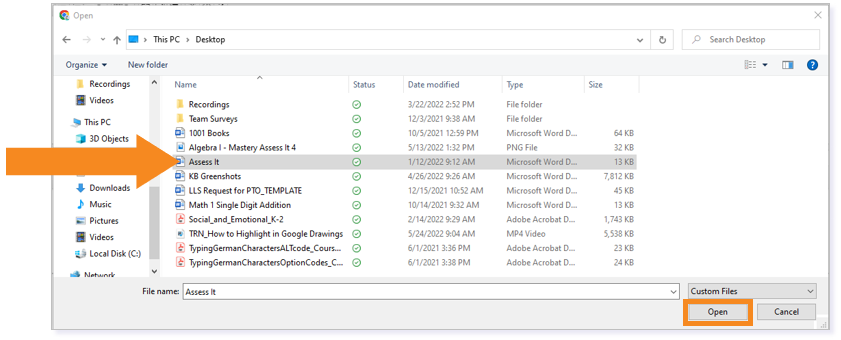 You will see your newly uploaded document in the ATTACHED DOCUMENTS area.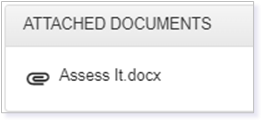 Attaching Google Files
To attach a file located on your Google Drive, select Attach Google Files.

Locate the file you want to attach and double-click on it.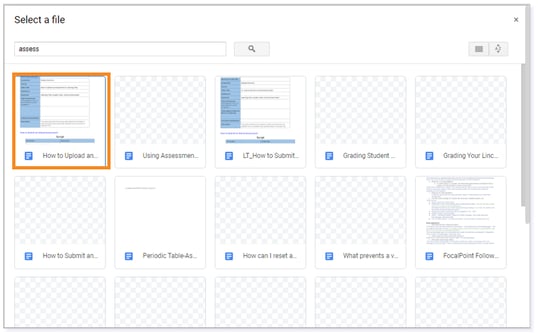 When finished attaching Google Files, click the X in the upper right-hand corner of the Select a file box to exit.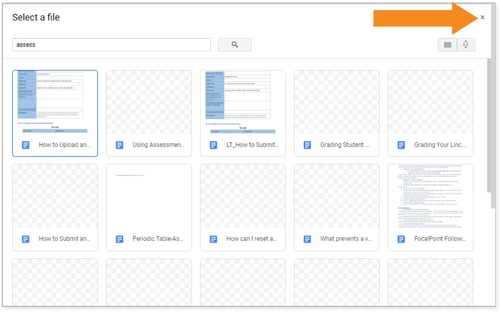 You will see your newly attached Google File in the ATTACHED DOCUMENTS area.

NOTE: Click here for additional Google assistance.
If you need to delete a file or document, click on the trash can icon. To be sure your document is uploaded or attached correctly, click the eye icon to preview your submission.

When you're ready to submit your assessment, click Submit Assignment.

Please note, the images that may be found in this resource may not match your screen.
This is a Lincoln Learning Solutions product. Access/features may vary based on client contract.
© 2023 Lincoln Learning Solutions. All rights reserved.