This article details how to import and export scores in the Gradebook in Buzz.
GRADEBOOK TOOLS
To access the Gradebook Tools, click the tools icon in the upper-right corner of the Gradebook.

A drop-down menu appears with the option to Import Scores, Export Scores, or Go to final grades.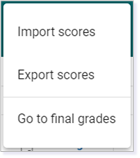 TIP: The Finalizing Grades article details how to submit a final grade and addresses the Go to final grades section of this menu.
IMPORT SCORES
You can import scores into the Gradebook from a tab-delimited or comma-separated-value (CSV) file. Please reach out to your support team for further instructions.
EXPORT SCORES
When you select Export scores, a menu with tiles appears. This menu allows you to choose your preferences for the file you wish to export.
Student identifier allows you to specify the information specific to the student that would be exported.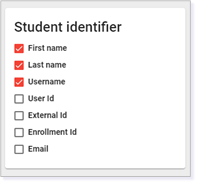 Course grade is where you can specify what level of grade details you want to export and associate with the file.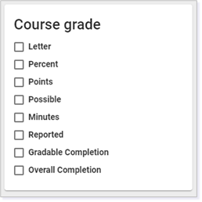 Activity identifier allows you to specify the information specific to the activities to be exported.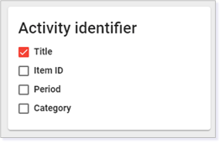 Activity score allows you to specify how you want each activity score to be displayed when exported.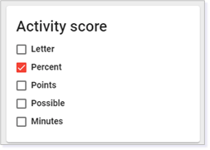 Activity selection allows you to specify how you see subtotals and if you want to include non-graded activities.

Finally, File information allows you to specify how the file is downloaded. Here, you can name your file and choose either .csv or .txt file type.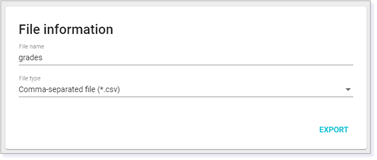 TIP: Exporting scores enables you to export the Gradebook from its current state to a tab-delimited or CSV file. Remember, CSV files can be saved to other file types like Excel.
Exporting scores gives you information for all current students in your Gradebook. The following is the default selection without customization. Once you are finished making selections and you are ready to export the file, click EXPORT.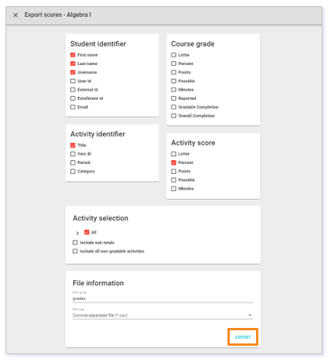 Please note, the images that may be found in this resource may not match your screen.
This is a Lincoln Learning Solutions product. Access/features may vary based on client contract.
© 2021 Lincoln Learning Solutions. All rights reserved.