This resource provides tips for teachers on how to add additional activities into their Learning Tree content.
Click here for written directions.
Click the Play button below to get started.
As a teacher, you may want to supplement your students' learning by adding additional activities, such as videos, online resources, and more.
Add Activity
To add activities, begin in the Learning tab of your community.

Identify in what Topic (Lesson) you want to add the activity and select the More Options icon.

From the pop-up menu, select Add Activity.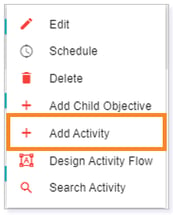 From the Select Activity Type pop up, select which activity type you would like to add to your topic.

NOTE: Click here for more information regarding the types of activities you can add in Learning Tree.
Once you have completed the steps for your chosen activity, click Save.

You will now see the activity at the bottom of that topic.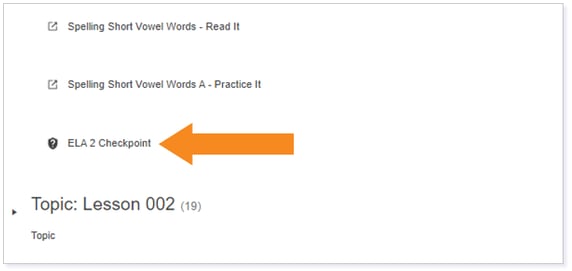 Reordering Content
After you have added your activity, you may want to move the activity to another place within the course.
NOTE: Click here for more information regarding reordering content in Learning Tree.
Publishing the Added Activity
WARNING: Although you will see the activity in the course, it will not be visible to students without further action from you.
To publish the activity so it is visible and accessible to the student, click the Publish and Activate toggles on the activity.

Please note, the images that may be found in this resource may not match your screen.
This is a Lincoln Learning Solutions product. Access/features may vary based on client contract.
© 2023 Lincoln Learning Solutions. All rights reserved.