The purpose of this job aid is to explain Google Drive and its web-based applications.
TIP: Click here for additional written directions.
NOTE: To view the above resource in a new window, click here.
Google Drive is a free online system that allows users to store and access files online. To use Google Drive, the user must create or sign into a Google account. Within your Google account, you will automatically have access to Google Drive.
Google Drive offers multiple web-based applications such as:
TIP: Click the application titles above to jump to those specifics.
IMPORTANT: There are additional apps available, but this will depend on your setup and administrator. This article highlights only a few apps that are generally utilized.
These applications allow users to create different types of resources. The resources created can be easily shared in Google Drive with other Google users. Sharing these items with other users allows easy collaboration on the same resource.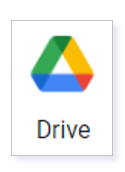 WARNING: Google users must be 13 years of age or older to access Google accounts unless the accounts are affiliated with a school.
Google Docs
Google Docs is an online word processor. This is similar to other programs like Microsoft Word.
Google Docs is typically used for composing letters, flyers, reports, and other text-based files. Google Docs provides some basic templates to assist in the creation of your document. This online word processor automatically saves any changes made.
Click here for more information regarding Google Docs: Getting Started and Sharing Folders.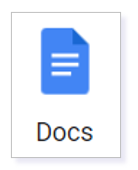 Google Drawings
Google Drawings is a software that allows you to interact with an image such as our Lincoln Learning worksheets.
This experience can be similar to how you would interact with the worksheet when it is printed. It gives you the ability to draw, highlight, match, and so on, directly online.
Click here for more information on How to Use Google Drawings with Lincoln Learning.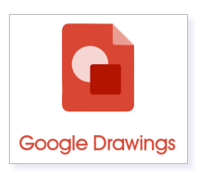 Google Sheets
Google Sheets is a spreadsheet program. This is similar to other programs like Microsoft Excel.
Google Sheets is typically used for editing, organizing, storing, and analyzing information. Any changes made are easily tracked within Google Sheets.

Google Slides
Google Slides is a presentation program that is typically used to create slideshows. This is similar to other programs like Microsoft PowerPoint.
There are templates and themes you may choose from.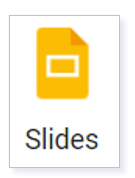 Google Forms
Google Forms is a survey administration software. You may be familiar with completing a form versus creating a form.
This program allows you to create surveys, quizzes, and questionnaires. These forms are easily shared with others and are a valuable way to collect data.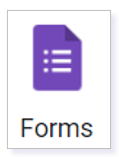 Google Help
Google provides additional resources on how to utilize Google applications. Click here to be taken directly to the Google Help Center.
Please note, the images that may be found in this resource may not match your screen.
This is a Lincoln Learning Solutions product. Access/features may vary based on client contract.
© 2022 Lincoln Learning Solutions. All rights reserved.