This article is designed to help you create a class announcement for one or several classes.
Start by expanding the drop-down menu by clicking the navicon.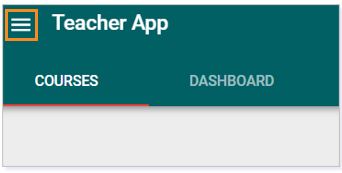 Posting an announcement can be done from within Communication.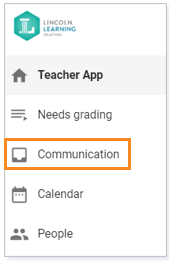 Next, click the New Announcement icon in the Communication toolbar.

All of your courses will automatically appear in the To: field. To remove specific courses, click the down arrow to open the drop-down menu.

All classes are checked by default. Click the checkbox next to the classes for which you do not wish to send the announcement.

You can select the start and end dates of the announcements' visibility, or you can choose to display the announcements indefinitely. Type the dates or click on the calendar to select the dates.

NOTE: You should use a Start date and End date if you know that, at some point, you will not need the announcement. End dates can be edited or repopulated if necessary.
Next, place the title of your announcement in the Subject box and enter the text in the body of the announcement.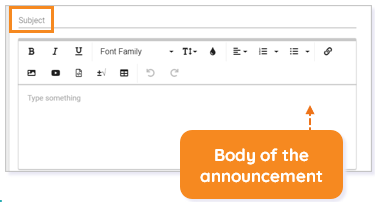 FORMATTING THE TEXT
You can change your font and the layout of your message through the Text Editor. Hover over each symbol to learn more about the function.

POSTING AND MODIFYING ANNOUNCEMENTS
To post your announcement, click POST in the upper right corner. Your announcement is now posted. You can edit or delete the announcement at any time.
To edit an announcement, click on the pencil
To delete

an announcement, click on the

X

.

Please note, the images that may be found in this resource may not match your screen.
This is a Lincoln Learning Solutions product. Access/features may vary based on client contract.
© 2021 Lincoln Learning Solutions. All rights reserved.