Identifying Active Enrollments per Teacher from Courses in Pulse
This article details how to identify active enrollments per teacher using the Courses data grid in Pulse.
Navigate to the Courses tab.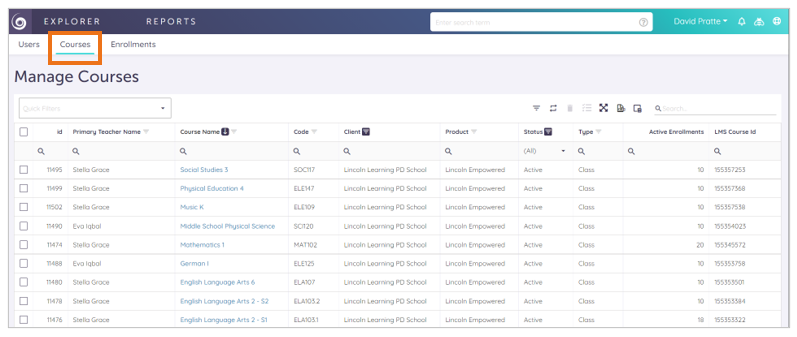 Search by teacher. Then, filter the Status to Active.
TIP: Begin to type the teacher's first name or last name in the search field. The list auto-populates.

TIP: Use the export tool to export your data for reporting.
Please note, the images that may be found in this resource may not match your screen.
This is a Lincoln Learning Solutions product. Access/features may vary based on client contract.
© 2021 Lincoln Learning Solutions. All rights reserved.